Zyuganov announced participation in presidential elections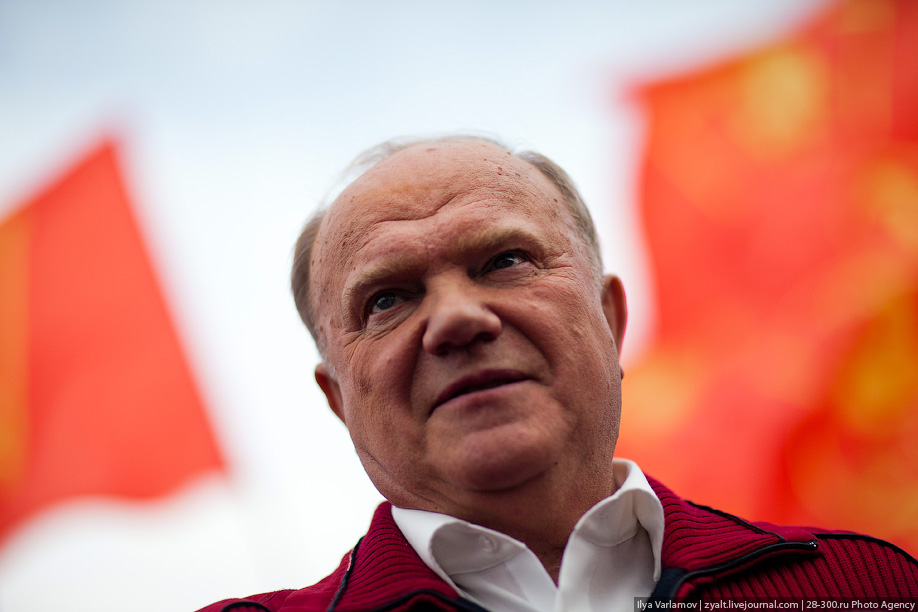 Communist Party leader Gennady Zyuganov said that he would run for president in 2018. He noted that all party organizations supported his nomination, and the final decision will be made at a party congress in December.
"I am the leader of the [communist] movement. All [organizations] were nominated [by] all organizations," Zyuganov said on Tuesday in a report on Channel One, answering the question of whether he would run for office in the presidential election.
The chairman of the Central Committee of the Communist Party of the Russian Federation stressed that the Communist Party "takes very seriously" the elections and will "necessarily participate" in them. "We have a program" 10 steps to a decent life ", and this program can be implemented by a strong team," he said, adding that the specific composition of this team will be named later.
Tass
The presidential elections in Russia will be held in March 2018, the election campaign officially due to begin in December.In addition to Zyuganov, plans to run, in particular, were announced by Vladimir Zhirinovsky, Grigory Yavlinsky, Ksenia Sobchak and Alexey Navalny. Vladimir Putin has not yet made such a statement.
Related news
Zyuganov announced participation in presidential elections
Zyuganov announced participation in presidential elections
Zyuganov announced participation in presidential elections
Zyuganov announced participation in presidential elections
Zyuganov announced participation in presidential elections