What is a farm? Farm Farming Development in Russia
Agriculture is the most important sector for the economy of any country. And one of its main components is, of course, farming enterprises. Such farms can specialize both in crop production and in animal husbandry. In Russia nowadays, maximum attention is paid to the development of farming.
Definition
Before embarking on the consideration of this form of management in the Russian Federation, it is worthwhile, of course, to find out what a farm is. According to the official wording, private farms in Russia are a kind of small or medium business directly related to agricultural activities. The basic specializations of such enterprises can be:
processing and production of agricultural products;

its transportation, storage and sale.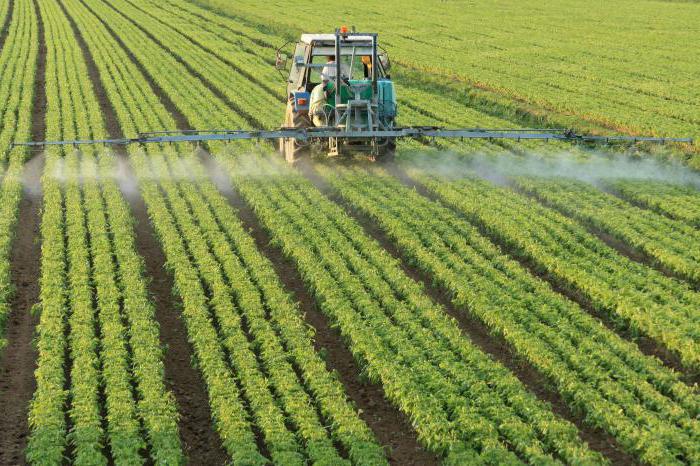 In order to avoid confusion, it is necessary to distinguish the farm or peasant economy (KFH) from the personal backyard (LPH) or large agro-industrial holdings and societies.
Types of KFH of Russia
So, what is a farm - is understandable.But what are the types of such farms? To date, in our country there are two main types of such enterprises:
specialized farms;

diversified farms.
On the farms of the first type is usually 1-2 types of products. Diversified farms, as well as the collective and state farms, can often supply both crop products and livestock to the market at the same time.
Family farms
The organization at KFH, as well as any other enterprise, can be different. In the West, for example, family farms of this type have become very popular. Such farms are becoming popular in Russia lately.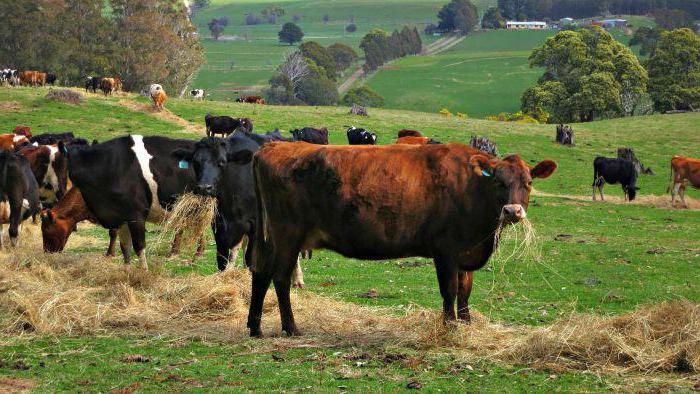 Family KFH in the Russian Federation is becoming more and more. And therefore, they are interested in such methods of business management even in such a serious institution as the Giproniselkhoz. According to the results of the research, the specialists of this research institute published including recommendations on the organization of family-owned farm enterprises in the Russian Federation. According to scientists, in the field of animal husbandry at the moment it is advisable to organize:
dairy farms for 5, 10 or 25 cows;

farms for growing young cattle per 50 or 100 heads;

farm breeding of young beef cattle for 25, 50 or 100 heads;

poultry farms for 1, 3 or 5 thousand heads per year;

pig-breeding family farms for 250 or 500 queens.
In the field of crop production, according to experts, in Russia by this time it is advantageous to organize family-owned enterprises specializing in the cultivation of grain or vegetables, which have 1 hectare of arable land and 0.5 green areas.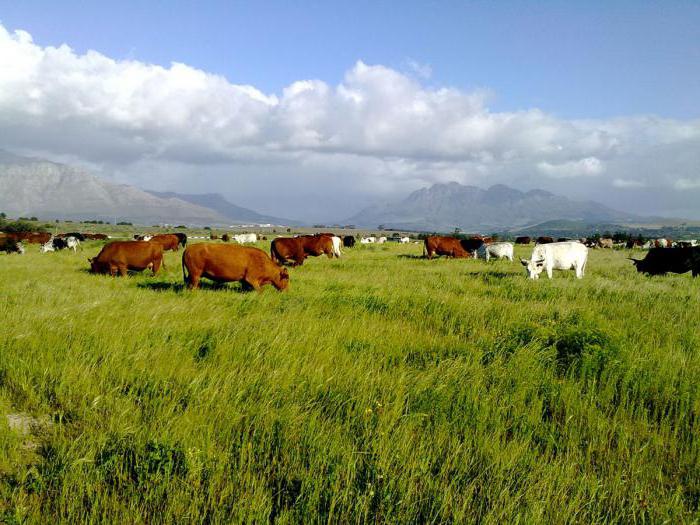 The most common types of farms
Thus, the answer to the question of what a farm is is understandable. This is a private enterprise, supplying to the market agricultural products of different types.
Of course, in our country there are also crop-growing KFH. However, grain and vegetables in Russia are most often grown by all sorts of agricultural organizations - partnerships, holdings, LLC or JSC. Farmers in our country in the crop industry are mainly engaged in the cultivation of grapes and the supply of mushrooms to the market.
In most cases, in the Russian Federation, the KFH specializes in animal husbandry. That is, grown cattle, small cattle, pigs or poultry.There are in Russia and many KFH:
fur farming (rabbits, nutria, mink, etc.);
Farm organizations
Support is being provided to such farms in our country in order to provide the consumer with high-quality and inexpensive agricultural products. What is a farm in the first place? KFH is an enterprise, the purpose of creation of which is the supply to the market of natural high-quality milk and meat.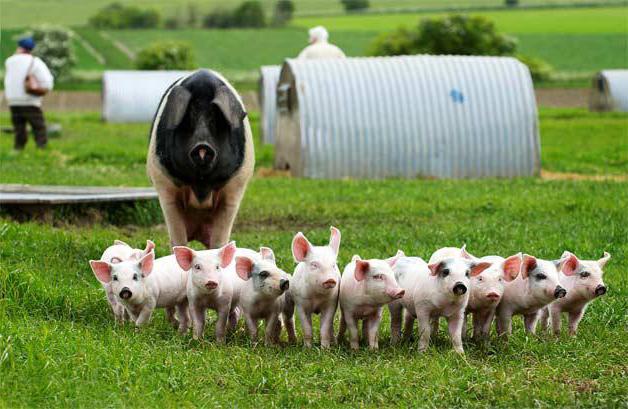 However, as is known, agriculture in our country has long been in decline. Therefore, all sorts of industrial relations in this area have been lost. And, although recently the situation has begun to more or less improve, the difficulties associated with the sale of products, the purchase of natural fodder, fertilizers and equipment, KFH are still experiencing.
Domestic farmers often solve this problem by joining together in cooperatives and associations. In this case, the first can be:
Consumer. The purpose of creating such cooperatives is to provide services to their members for the storage, processing and sale of products and the organization of logistics.

Recycling.Cooperatives of this variety specialize in the production of finished goods (sunflower oil, sausages, cereals, etc.) from the products supplied to KFH.
Farm associations, in turn, can be organized as a result of:
unions of independent KFH;

by converting former state and collective farms.
In Russia today there is, among other things, a single association of farms and cooperatives AKKOR, which is a non-governmental non-profit organization.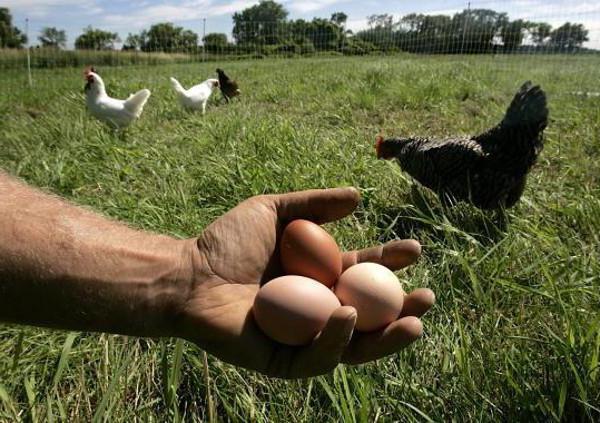 Common problems of farming in Russia
Fifth private farms are developing in our country, subject to receiving including state support today relatively well. But of course, such enterprises still experience certain difficulties in Russia. The main problem of KFH in our state, according to many farmers, is the lack of qualified personnel. Young people in agriculture in our country, unfortunately, are still not very willing today.
Not long ago, one of the problems facing farms that play a huge role in the development of domestic agriculture was the need for KFK owners to annually lease land.Investing in a plot that in 12 months may become a stranger, it was simply unprofitable for entrepreneurs. However, in the spring of 2016, a law was passed, according to which KFH was allowed to extend the lease without bidding.
Of course, farmers in Russia are experiencing other difficulties. As many owners of such a business note, the prices of electricity, components for machinery, fertilizers in Russia from 2009 to 2017 increased 4, 6 or even 8 times. At the same time, the cost of agricultural products itself has increased by about 2 times. Because of this bias, many farmers in our country today are going bankrupt.
Also, many owners of such a business point out the lack of state support for KFH in Russia. According to the law, entrepreneurs working in the field of agriculture are entitled to loans for business development at 3-5% per annum. However, in practice, only single farmers receive such support. In reality, small and medium-sized enterprises in the Russian Federation can take loans only at 17-25%. In addition, in our country nowadays, often for the registration of favorable loans, fake meat, crop and dairy farms are registered.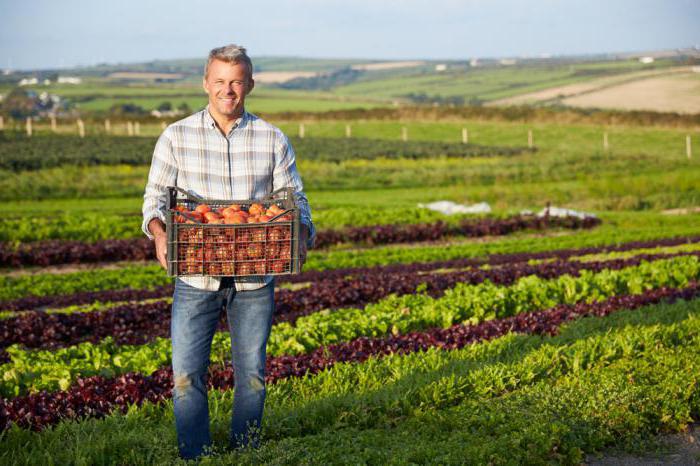 Agroholdings and KFH
It is hampered by the development of small agricultural business, as farmers believe, in our country, unfortunately, the prosperity of agricultural holdings. Outbid the rent from a farm, after the law on non-binding bidding for them, the latter have no opportunity. However, money allocated by the state for the development of agriculture to the wind, these agricultural monsters can still.
Subsidies and subsidies to holdings, as large organizations, can receive simply huge - up to 90%. And consequently, they have the ability to "work" in a very simple way. In KFH, for example, when organizing a cattle-breeding farm, one cow's place costs about 150 thousand rubles. Agroholdings may overestimate this figure by several times. And of course, they receive the corresponding subsidies. Subsequently, unscrupulous organizers of holdings spend some of the money "earned" in this way to purchase livestock abroad. After a certain time, the cows acquired in this way simply surrender to the meat factory.
Ban on farming
Create KFH agroholdings and another problem.Farmers usually grow cattle on more or less natural feed. Agricultural holdings often use anabolics for this purpose. Therefore, they supply meat to the market at a much lower quality level. In addition, farmers sell this product often and at lower prices. And consequently, such farms are able to make holdings in fact a serious competition. And to avoid this, large agricultural companies often begin by force to insert KFH "stick in the wheel."
For example, in the Belgorod region, "occupied" by holdings, very quickly, according to many farmers, a non-existent danger of an epidemic of African swine fever was invented. As a result, such farm animals were not bred in private farms and on private farms in this region.
Farming Development in Russia: Prospects
Of course, KFH in our country are experiencing some difficulties. However, this form of management in Russia is still promising. It is recognized, including at the state level. For example, in 2017, at the Russian Village - 2017 forum, the deputy chairman of the State Duma Committee on Agrarian Issues V.N.Plotnikov noted that it is the farms that specialize in the production of milk and meat in Russia should become the drive of the entire agriculture as a whole.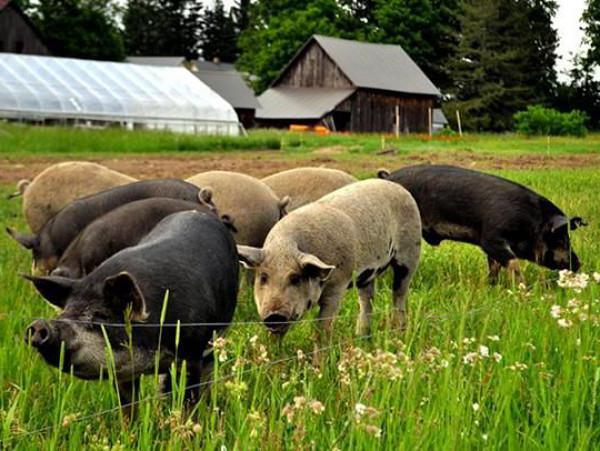 And of course, this position is quite justified. After all, according to statistics, farms in the Russian Federation are currently working most productively and efficiently. And it is precisely the family KFK that are currently the main growth point in the field of animal husbandry in Russia.
Related news
What is a farm? Farming Development in Russia image, picture, imagery