Volkov Park - the main attraction of Merzig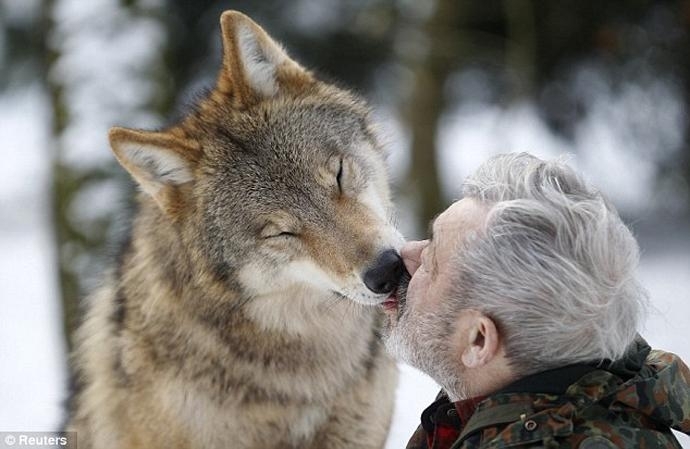 The scientist Werner Freund devoted his life to the study of wolves. He lives in a flock of these animals in the German province of Saarland, trying to impersonate their leader, to win their trust and respect. His goal is to dispel the myth of the ferocity of these animals.
A wolf explorer Werner Freund feeds arctic wolves with meat from his mouth in the Wolf Park closed preserve in the German city of Merzig, Saarland.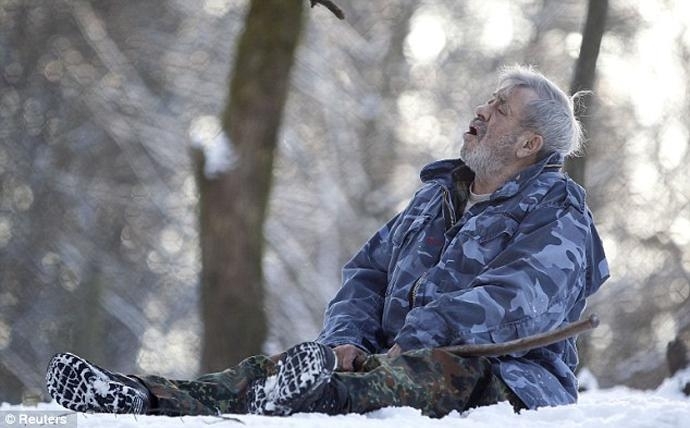 Approaching the site of polar wolves, he announces the forest with a cry, and the wolves respond with an even more energetic howl. To be respected by the wolves, Werner has to act like a pack leader.
Werner shows his dominance during feeding, the first to start eating raw meat.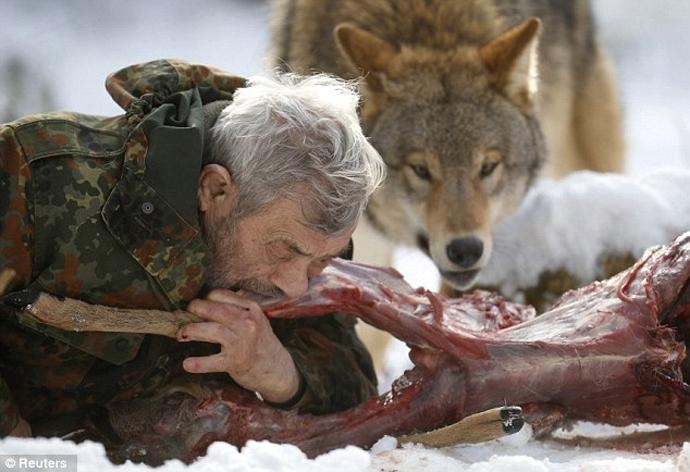 Freund sees nothing sinister in wolves. "Fairy tales are what they owe their ill fame to," he says sullenly. - "Little Red Riding Hood" and all that. These are magnificent animals, and the one who says that they should not be in nature, probably, is also of little concern for the fate of elephants in the plains of Africa.Their presence and the fact that they live among us makes us richer.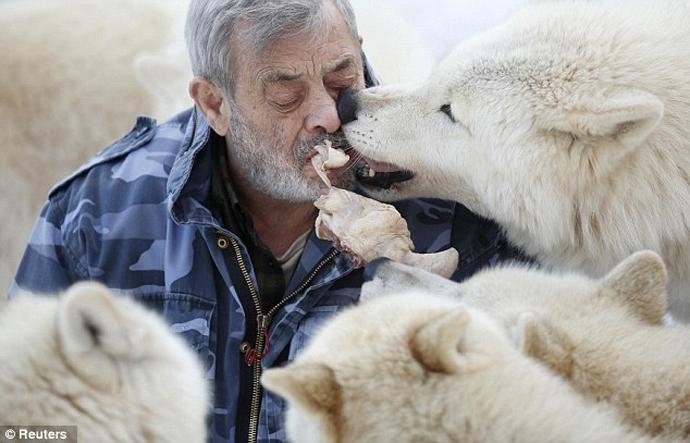 His Wolf Park is the main attraction of Merzig. Gray wolves, Siberian wolves, Canadian wolves and a pack of polar wolves live in designated forest areas. The entrance to the park is free, and local slaughterhouses supply wolves with meat for free.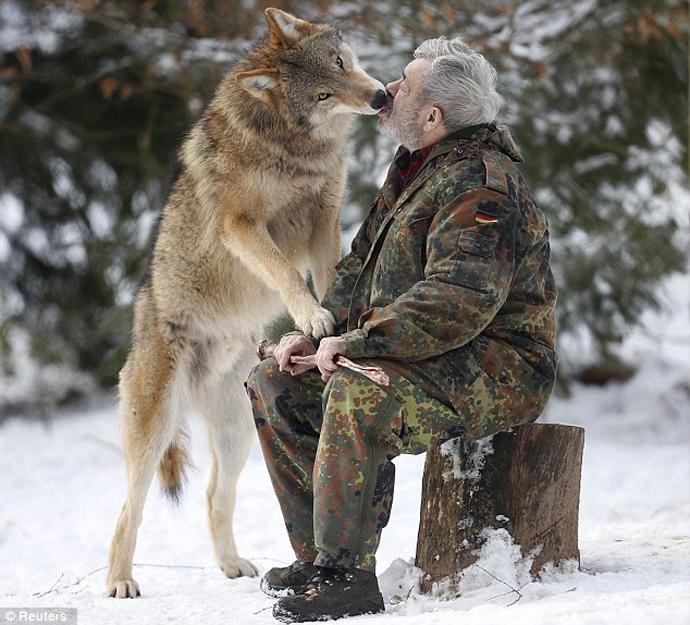 Freund raised over 70 cubs. He spends the night in a cold wooden hut, which turns into a clinic, if a wounded or sick animal needs care. For three decades, Freund thoroughly studied the wolf habits, because of what he is sometimes invited to television, they write about him in local newspapers.
Related news
Volkov Park is the main attraction of Merzig image, picture