Tunisia, "Tour Caliph": description, reviews, photos
Intriguingly attractive to tourists and always, at any time of the year, the African country Tunisia is very beautiful. "Tour Khalif" - one of its best hotels. He belongs to the group of a single network of the very well-known in the country company Marhaba. Next to the "Tour Caliph" there are 6 other hotels of a successfully and dynamically developing company. These are Marhaba Beach, Marhaba Club, Marhaba Salem, Marhaba Royal Salem, Tej Marhaba and, in fact, Marhaba. Having a rest in the establishment "Tour Khalif" (Tunisia), you can enter the territory of any of these hotels and use the swimming pool, water slides, attend entertainment programs, discos, sports facilities for free. All this is very convenient and makes the holidays even richer and more varied.
Location, how to get
Hotel Tour Khalif (Tunisia) is located on the outskirts of Sousse, one of the main tourist resorts in the country. Outskirts - it says loudly. The city center of Sousse is only 1 km from the hotel, and this distance is easily covered on foot. Cafe and some shops are located literally behind its walls.In addition, not far from the hotel there is a good asphalt road, on which minibuses often ply. You can fly from Russia to Tunisia to the airport of Monastir (14 km from the hotel) or to the central airport of the capital, Tunisia (140 km). At the airport, an employee of the travel company, where the vouchers were purchased, is always met, and is being transferred to a comfortable bus.
If you go to the hotel "Tour Khalif" (Tunisia) not through a company, but independently, you can get to Sousse from Monastir by train, by bus No. 52, and then go to the hotel by taxi or take a car directly from the airport. It will cost about $ 5, and on the train - $ 2. Now, not far from Sousse, in the city of Enfida, another airport is opened, more modern. From there, you can go to Sousse by buses No. 601, 824 or 701. You can use these same vehicles when going on an excursion. The name of the airport is always indicated on the ticket. Tourists who have bought a tour to a hotel not through a travel agency and who are caring for themselves should always pay attention to which airport they have from when they fly home. It's not very convenient to get from Tunisia to Sousse, as a taxi is expensive and you have to make a transfer on the bus.With a travel agency, it doesn't matter where to fly, because the organized tourists and at the Tunis airport are waiting for a transfer, which delivers directly to the hotel.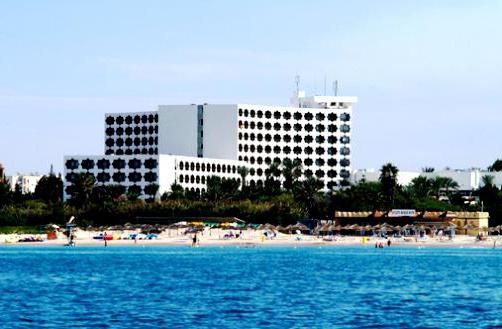 Hotel territory
Hotel "Tour Khalif" (Sousse, Tunisia) is located in a huge park, covering an area of ​​about 10 hectares. What is an African park? This is a mass of palm trees of various varieties and sizes, neat emerald-green lawns, groups of beautifully trimmed evergreen bushes, various varieties of conifers - juniper, pine, cypress, many, many flowers. Among all this natural beauty, the clearest paths are laid, arbors harmoniously arranged, executed in a somewhat unusual style. It is in such a place that all who come to Tunisia, the "Tour Caliph", will live. Photos better than any words show how great this area is in this hotel.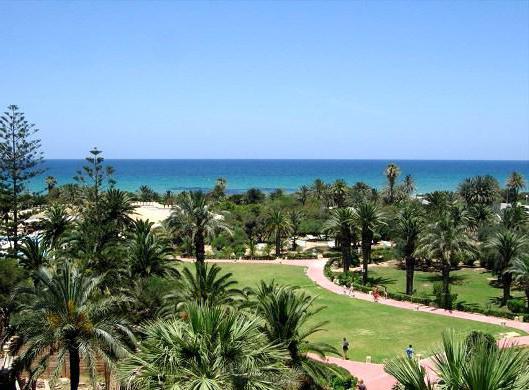 For the convenience of tourists, a network of shops is open here, where you can buy everything you need without going to the city. For sports enthusiasts, the park has excellent tennis courts, darts and archery grounds, outdoor and indoor pools, even a small zoo, where it will be interesting to look to adults and toddlers.
Infrastructure
Everyone who comes to Tunisia will surely remember the "Tour Caliph" in a chic hall decorated with numerous arches decorated in oriental style. There is a lot of places where you can relax alone or with friends so that no one interferes, to work on the Internet (Wi-Fi is free), watch TV or drink some drink brought from the bar, also located in the lobby.
For a pleasant pastime, vacationers here are equipped with seating areas with comfortable soft sofas, armchairs, tables. In addition, the hotel has a very spacious open veranda on the second floor with tables and armchairs, where it is also very pleasant to relax, especially in the evening. At the reception, which operates around the clock, you can rent a safe (for a fee), buy a tour, call a taxi or a doctor, order babysitting services, hand in your laundry, solve all the pressing issues.
In the hotel "Tour Khalif" (Tunisia, 4 stars) you can not only relax, but also hold business events, for which there is a wonderful conference hall with 350 seats with all the latest equipment. In addition, there is a wonderful SPA complex, where vacationers are waiting for several types of massage,including ayurvedic treatments, hydromassage, aromatherapy. In the building where the indoor pool is located, there is a hammam (extra charge).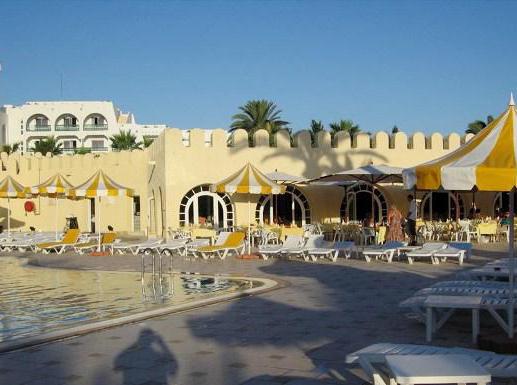 Numbers
Unusually hospitable country - Tunisia. Tour Khalif is a hotel where guests are always welcome and ready to offer them for comfortable accommodation 570 rooms. Among them are the categories Standard (up to 20 square meters), Suite (up to 30 square meters), Suite Junior (up to 42 square meters), Suite Prestige (more than 45 square meters). There are non-smoking apartments. As can be seen from the footage, all rooms are spacious, in each, if necessary, you can install an extra bed or baby cot. The view from the windows, especially on the upper floors, is fabulously beautiful. This is either the sea or the hotel park. The rooms design is unobtrusive, everything is done in warm pastel colors. The furniture is represented by one double bed or two single beds, bedside tables, shelves, wardrobe, table, chairs or armchairs. The floor in the rooms is covered with carpet.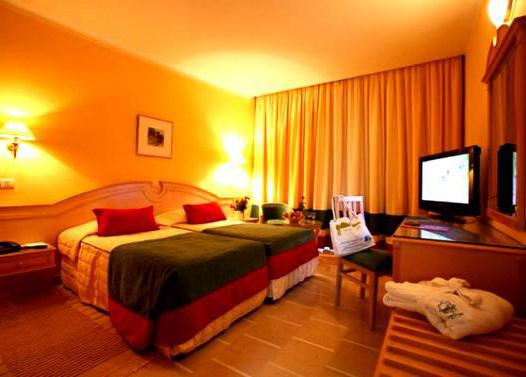 On the spacious balcony, available in each room, equipped with a table and plastic chairs. From electrical appliances there are air conditioning (centralized), LCD TV with remote control (there are channels in Russian), refrigerator, telephone. All rooms also have a free safe and a fairly spacious bathroom.The hotel "Tour Khalif" (Tunisia) is famous for its very good service. Guest reviews indicate that in bathrooms, maids regularly change shower gel, balm, shampoo, toilet soap and paper, always give out a sufficient number of towels, which are changed daily. Cleaning is also done every day.
Some tourists are satisfied with the way maids work, others consider that the room is not cleaned cleanly enough. There is a human factor here - and the tourists are all different, and the hotel workers are with different ideas about cleanliness. Nevertheless, cleaning questions are always solved without problems.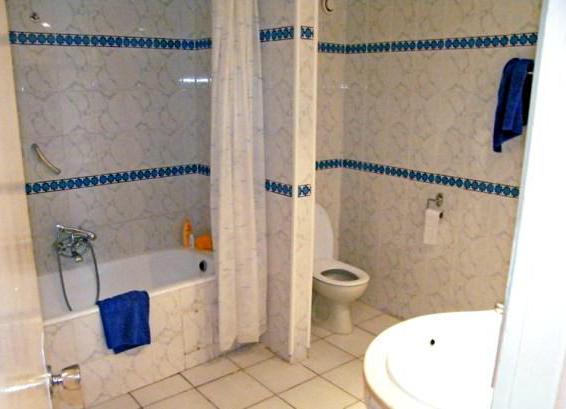 Food
Choosing Tunisia for a holiday, the "Tour Khalif" hotel in particular, tourists will be satisfied with everything. But especially like the organization of food. You can buy a ticket for the system "all inclusive", which implies free breakfasts, dinners, snacks in bars and drinks, or half board, that is, only breakfasts and dinners are free. The second option is convenient for those tourists who plan to make numerous excursions on vacation and will not be tied to the hotel during the day. Breakfasts and dinners are held on the principle of self-service (buffet).In the menu - a lot of various delicious dishes of European and local cuisines - dairy products (yogurts, milk, cheese), coffee, honey, jams, butter, egg dishes, salads, hot chocolate, juice, tea, a large assortment of pastries, sausages, there is pancakes and donuts, which are prepared immediately, with the client. There is a menu for children. For lunch and dinner there is always a very large variety of hot dishes from meat, chicken, vegetables, there are themed days, when they serve seafood or national food from world cuisines. Waiter service and the work of the chefs are so good that the trip to Tunisia, Sousse, the Tour Khalif hotel will forever be remembered.
Guest reviews about food here are only enthusiastic. Especially a lot of kind words about a large selection of fruits (in the restaurant hall there are always vases with dates and peeled pomegranates), delicious pastries and sweets, which are so numerous that it is impossible to have time to try all kinds of delicacies during the holidays. Also, everyone loves ice cream, which is of several types here (vanilla, apple, chocolate, lemon). You can take it all you want. Only with alcoholic beverages in the hotel is somewhat problematic.The fact is that the Arabs themselves drink very little. Perhaps that is why they are not encouraging tourists for a drink, giving them a fixed amount of drinks, and sometimes pouring only half a glass.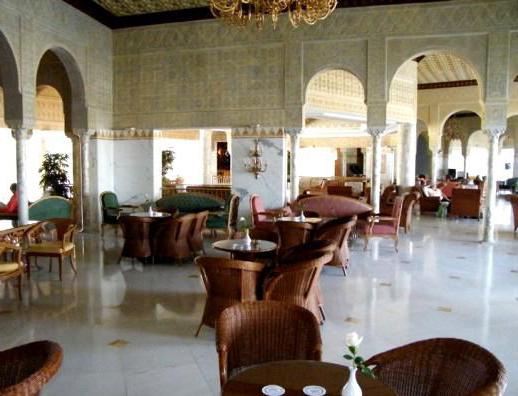 For meals, the hotel has a main restaurant, a pizzeria, a bar next to the swimming pool, a Moorish cafe (under palm trees), an American bar where you can have a sandwich or hot dog snack, a bar with snacks on the beach, the main bar of the hotel. In it, as in the Moorish cafe, there is an opportunity to enjoy a hookah.
Leisure
Carefree fun and unusually pleasant evenings will be remembered by every vacationer in Tunisia, the "Tour Caliph". Reviews about entertainment programs in this hotel are mostly unanimous. To miss the tourists here do not give. Inside the hotel, entertainment programs are organized in the afternoon by the pool or in the evening on the veranda. Among the performances there are even such as a night fire show with the subsequent swimming in the pool. Animators conduct daily fun contests, quizzes, organize dance programs, performances by artists. On the beach, too, there is an animation, including aqua aerobics, fun exercises, funny contests. There is a program for kids.In the evening there is a very good disco in the hotel. The hotel "Tour Khalif" has its own nightclub, which opens at 11 pm and closes at 3 am. Log in there is free, everything else - for the money.
Who will come to rest in Tunisia, the hotel "Tour Khalif" will remember the 4 stars thanks to the magnificent territory, which has a large and comfortable swimming pool. There is always clean water, and chlorination is carried out at such hours that the guests almost do not notice it. Nearby there is a playground for children with swings and slides. Sun beds and umbrellas around the pool are always available. Beach towels, however, are not issued. They can be bought in nearby stores. In the pool you can not only swim, but also engage in water sports, such as playing water polo. For sports enthusiasts, the hotel has tennis courts, golf courses, squash, football, volleyball, there is a place to do fitness, where to play table tennis and billiards. For large golf lovers, there is a golf club with excellent courses near the hotel (only 7 km away).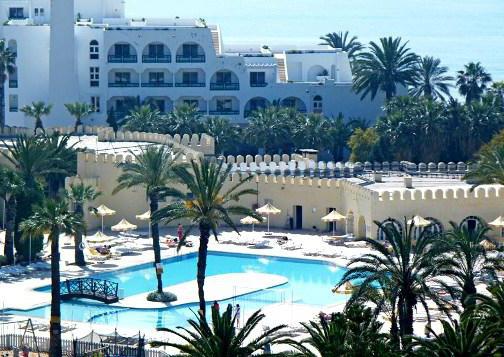 Sea
Thanks to the wonderful private beach, tourists will also be remembered for Tunisia ("Tour Caliph").Guest reviews indicate that the hotel's beach is always clean, the sand on it is almost white and fine, it is pleasant to walk barefoot on it, and you can lie on it without using sun beds. This beach furniture is free, but you need to go behind it and carry it to the chosen place, which not all tourists like. Another minus loungers - among them there are many broken. Shade on the beach provide umbrellas, mushrooms and a canopy. The water in this place of the Mediterranean Sea is clean, clear and always warm. Even a small child can enter it without problems, as the coast is very flat. Depth starts about 80 meters from the coastline. The water area where you can swim is fenced with buoys. There are days when the waves bring algae and small garbage to the shore. All this is immediately removed by the hotel staff.
Fun on the beach a whole bunch. This is not a boring animation, and all sorts of water rides, and diving (a little further from the hotel's beach), and parasailing (parasailing behind a craft, for example, behind a boat). Those who get hungry can visit the hotel's beach bar. And those who love music, bring their own discs, put them up, and your favorite tunes will be heard here, in far Tunisia, on the beach of the Tour Khalif Hotel.
Entertainment outside the walls of the hotel
It is difficult to sit at the hotel all the time if you came to Tunisia, the "Tour Caliph".Sousse is a colorful African town, which is very interesting to walk. Especially since its center from the hotel is in a couple of steps. Many tourists are attracted to shopping. Especially popular are high-quality, but inexpensive cosmetics and leather bags. The market is located 500 meters from the hotel, but all these goods are cheaper in the shops of the "Tour of Khalifa".
In Sousse there are many bars, restaurants and discos, which it is desirable to visit only in companies, as local guys are very partial to Russian ladies. Who loves attractions, be sure to visit the Rabat monastery fortress, climb the watch tower of Nador and, of course, look into Medina. This is not only the Tunisian bazaar, but also the old part of Sousse, which is very interesting for its fortress, towers, the Great Mosque and unique blue and white streets. Resting in the "Tour of the Caliph", you can buy other sightseeing tours, for example, a walk on a pirate ship, a trip to the zoo and to the very beautiful town of Monastir.
Additional Information
Rest in the hotel "Tour Khalif" (4 stars) is great at any time of year, as the climate of Tunisia is warm and mild. In the sea you can swim from May to October inclusive.The air temperature in winter during the day is about +15, and in the summer - + 28-30. There is no rainy season here, and very little rain falls.
The main contingent of the hotel "Tour Khalif" - our compatriots, so almost all the staff understands the Russian language. French, English and Arabic are also spoken here.
Check-out time at the hotel is officially - from 12-00, but tourists who arrive early in the morning or at night, settle very quickly.
Pets are not allowed in the hotel.
You can go to the "Tour Caliph" with children of any age, and you should not pay for babies under 2 years old.
Payments at the hotel can be carried out both in cash and with Visa, MasterCard, American Express bank cards.
Reviews
Many tourists recommend to all hospitable Tunisia, Sousse, "Tour Caliph". Reviews of people who have been here are full of delight. Marked pluses:
- good location;
- beautiful territory;
- a wonderful beach, and near;
- very tasty food;
- the possibility is, as much as you like, no one is watching this and does not reduce the portion;
- great job waiters;
- tables assigned to each tourist (no need to look for free);
- spacious clean rooms;
- incendiary animation;
- fast settling;
- Russian-speaking staff.
Cons marked by some tourists:
- deep in the sea;
- only one bar on the beach, because of what there are queues;
- sometimes waves bring jellyfish;
- inconvenience with sun loungers that you need to carry yourself to the place;
- traders, porters on the beach, which passes security;
- the presence of local men at discos in the hotel, who behave not quite decently towards women of any age;
- strictly fixed amount of alcohol dispensed (sometimes half a glass);
- Some tourists report the possibility of personal property theft on the beach (especially expensive mobile phones).
Conclusion: this hotel is suitable for all categories of tourists.
Related news
Tunisia, Tour Khalif: description, reviews, photos image, picture, imagery