"Do not confuse tourism with emigration": the story of a Russian doctor about a failed move to Chile
Yevgeny Belov decided to deploy the answer to the question where to live well. In his opinion, this is clearly not Chile, where he emigrated from Russia several years ago.
This country is called Switzerland of South America and is considered the most economically developed and stable country in the region. But here's the unflattering truth about Latin American reality at first hand. Further - according to the author.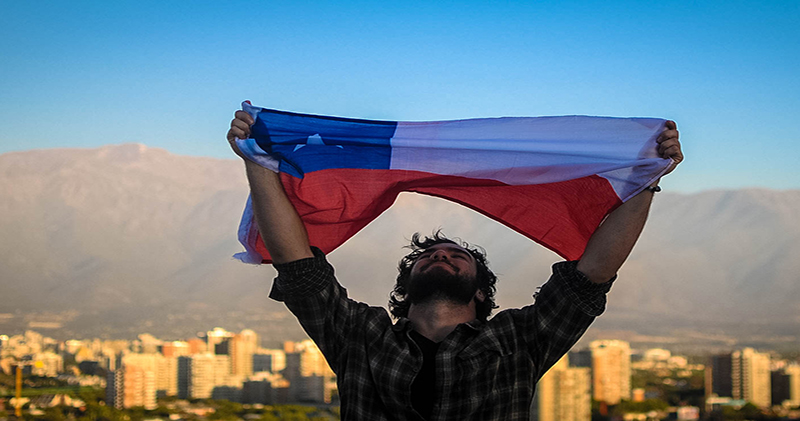 Source: Yaplakal
If you do not have a source of passive income or good capital for its organization on the spot and you are not a "freelancer", then Latin American reality is waiting for you in Chile.
Now it is fashionable on the Internet to write about success stories. I want to share with you the story of failure. And its own. Few people write about this, so this warning text will be useful to those who are faced with the choice of emigration.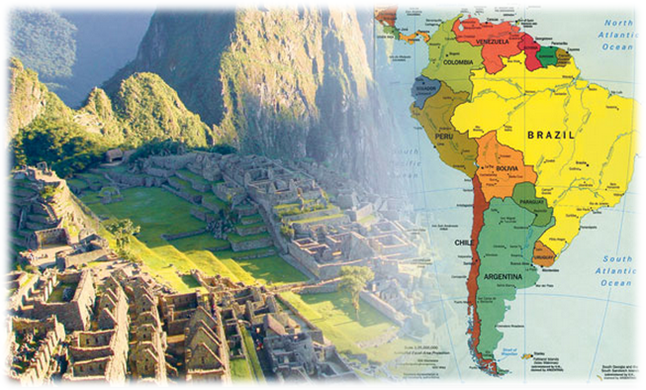 I am 32 years old and I am a doctor. In 2015, after the fall of the ruble, I thought about emigration.There was average English and initial Spanish.
I considered the USA, but I didn't want to be illegal, and there were no many thousands of dollars for a lawyer either. Well and everything else I have a love for the tropics, hot countries and Latin America. I began to look at Latin American countries and stopped at Chile because of the ease of paperwork and the high level of the economy, which is the most developed among Latin American countries.
To study Spanish, I went to Venezuela, which was already in crisis, and therefore, for $ 300 exchanged on the black market, you could live in a hotel, eat in a cafe, ride a taxi and pay for a private Spanish teacher.
In Venezuela, I spent 4 months. My Spanish was already quite good, but I had to return to Russia to save money for the next step. I brought with me to Venezuela, who became my wife, and a year later we went to Chile.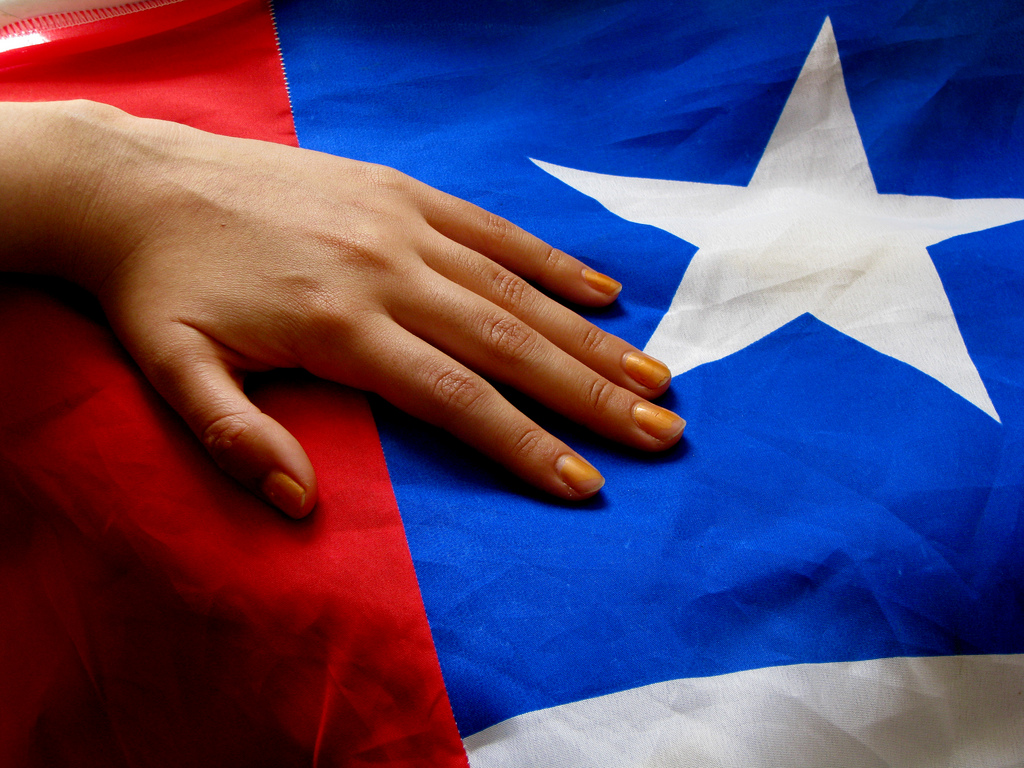 And now there will be a lot of not very biased truth - through my eyes, of course, you can have it completely different ...
In Chile, it's really easy to get a work contract, submit a request and get a work visa.But now we need to look at the ratio of wages and prices in this warm and beautiful Latin American country. Who is too lazy to read everything - you need from a million pesos to live normally, and the average salary is 400 thousand.
1.Rent. A studio in a high-rise building in the center of Santiago - 350-400 thousand pesos (peso-ruble exchange rate - 10 to 1), or 35-40 thousand rubles. This is when you do not have documents, and they will not be at least another year. Then you can rent an apartment for 250 thousand pesos.
But here it is important to say that documents about the official salary, which is two times higher than the rental rate, are difficult to get, only the "white" salary of such size is more difficult.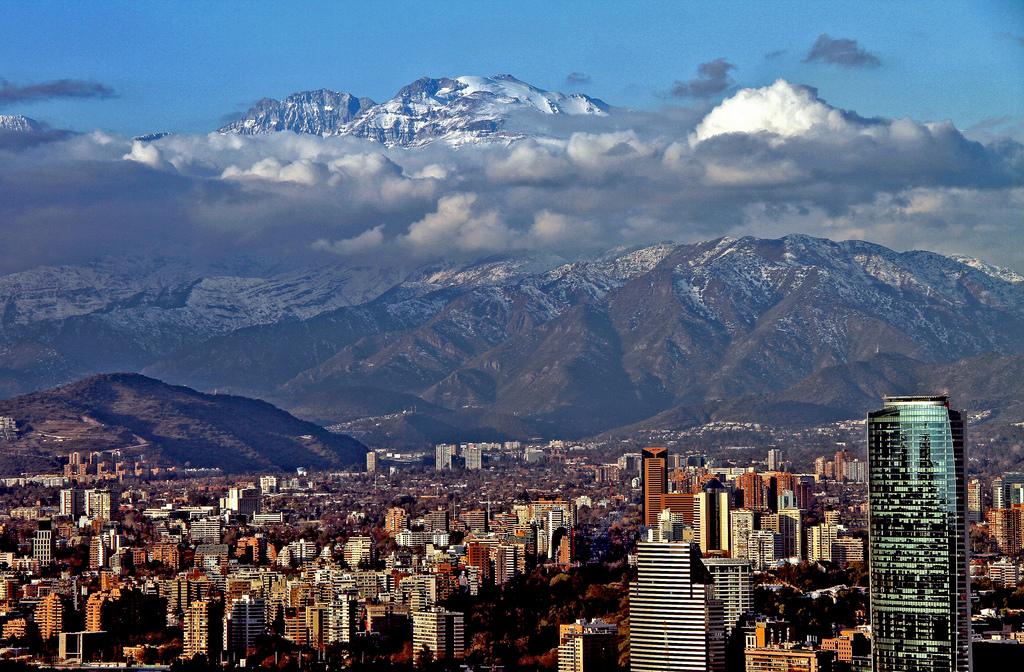 Panorama of Santiago
Well, or you can rent rooms. They are of two types: a room in an apartment (then you need to use a shared toilet and a kitchen with its other inhabitants) or rooms in old houses, there is usually no toilet inside (although there are some), and other newly arrived immigrants from Peru and Venezuela , Colombia and other nearby countries. The atmosphere can vary from very relaxed to a student dormitory in the midst of the New Year holidays.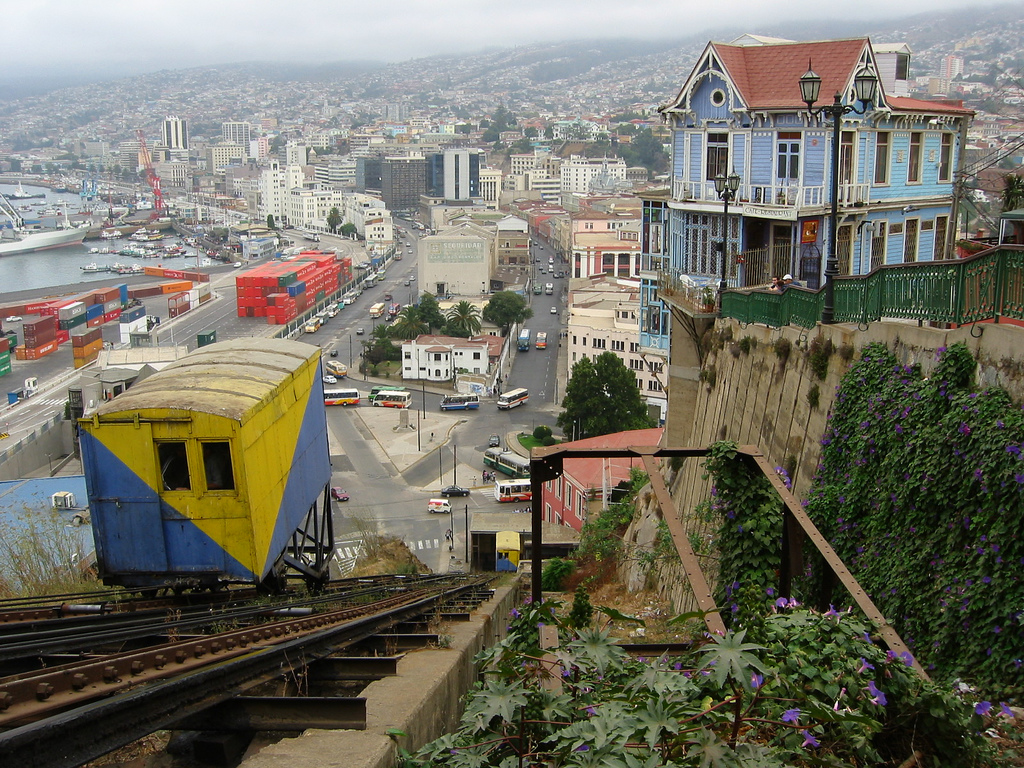 Chile, Valparaiso City
Oh yes, the prices: for rooms in apartments - 200 thousand pesos and a little higher, for rooms like "Latin dormitory" - 150-200 thousand pesos.
2.Nutrition. Products cost twice as much.Such basic as meat, chicken, milk, eggs. Vegetables and fruits can be taken on the market (here it is called "Feria"). I do not dare to estimate prices (in the Russian Federation I took products in stores, not in the market), but on the whole quite modest.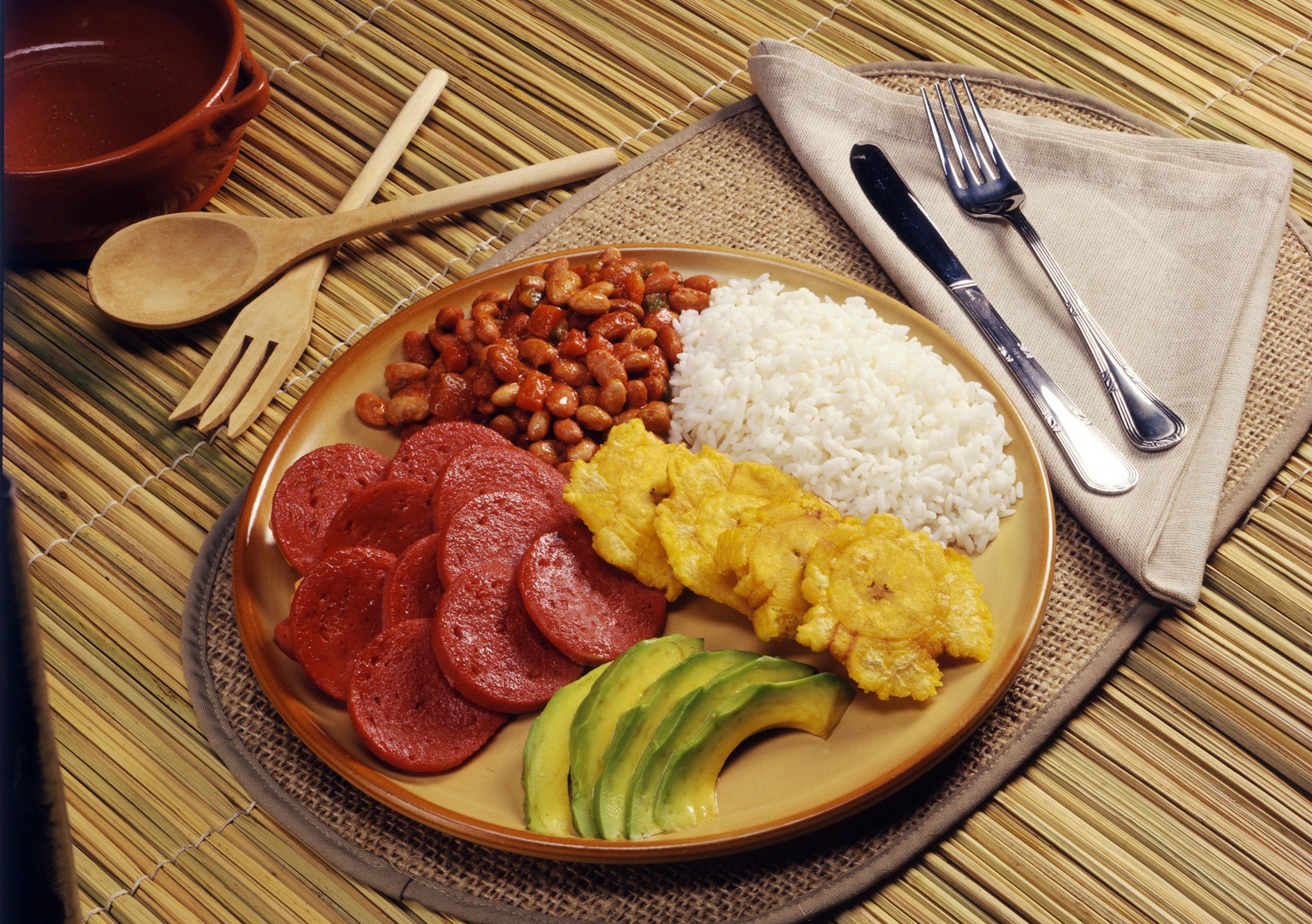 Thousands of 200 a month will go away if you cook yourself and do not particularly glam. Yes, it's not so good with convenience foods, and ready-made meals and salads, so familiar in any Russian supermarket, are rare (I'm not talking about major supermarkets in prestigious areas, but in simple stores it is).
3.Job. Unqualified. As I said before, if you didn't bring decent money with you to start a business, you'll look for a job. By the way, there is no corruption at the lower levels and it is much easier to open, say, a shop or even a pizzeria or sushi than in the Russian Federation.
In honor are such professions as a waiter, a nurse for children or a cook with an additional option of a nanny, a concierge in a multi-storey building, a receptionist at a hostel (possible with accommodation) or a motel, a pizza peddler, a builder and other such occupations.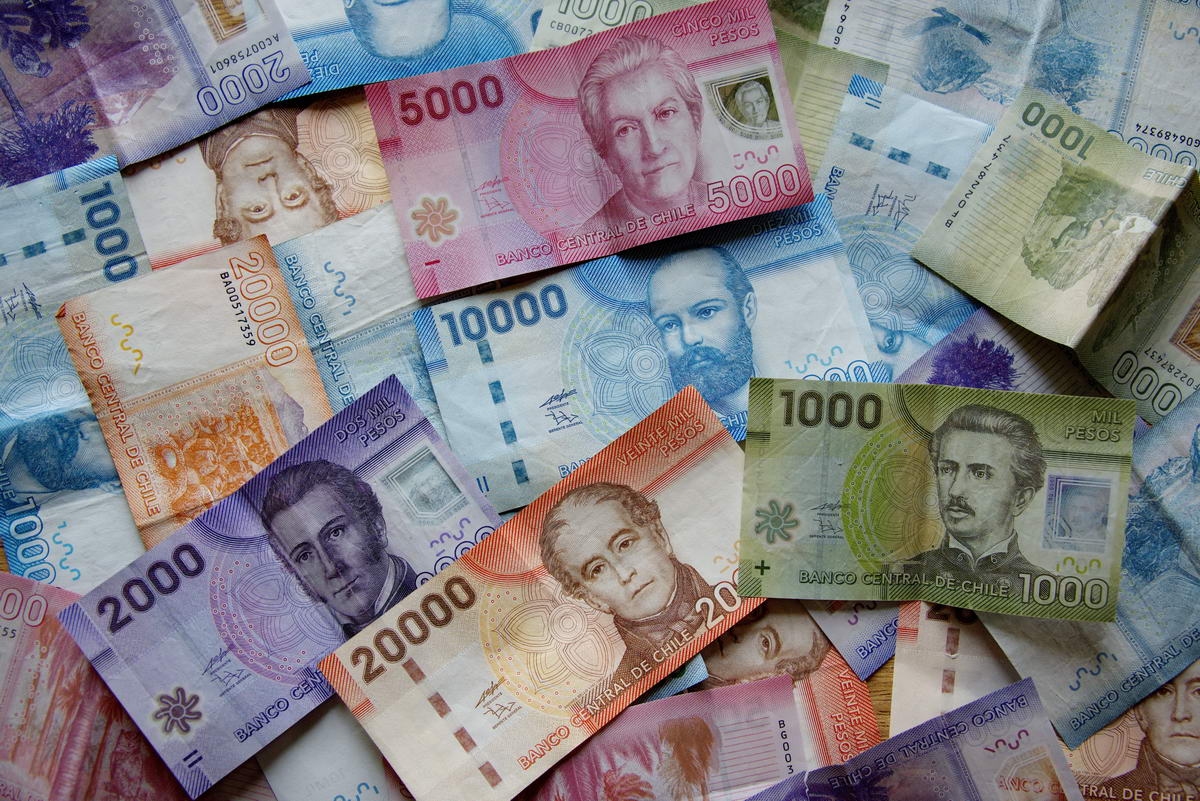 Salary. Minimal in Chile is approximately 272 thousand Chilean pesos, which, when translated into rubles (27 thousand), can cause an attack of unreasonable joy, but if you have read the preceding paragraphs, then it will safely pass you by.
But everything is not so bad, in fact, for a 9-10-hour working day with a five-day week (the seller, waiter, etc.) pay 350-400 thousand pesos. If plus bonuses and so on, then 500 thousand can go out or, if with a waiter's tip, then 600 thousand and a little higher.
But the important point is that Latin Americans think that a person is such a biorobot that can work five days in a row one day one week and another week FIVE NIGHTS CONTRACT per night. It is in the order of things. Or the working day from 5 pm to 2 am is also very even. Be ready.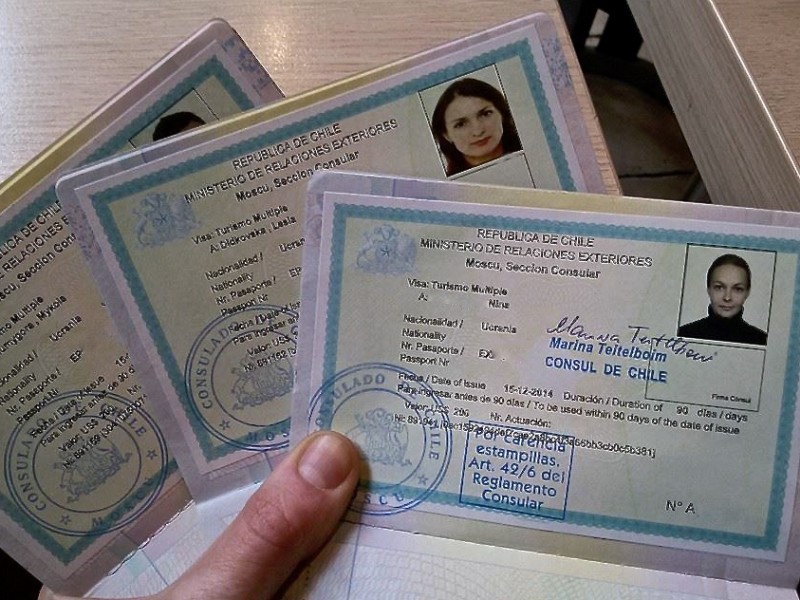 Chilean visa
But all this awaits the newly arrived emigrant only upon receipt of a local carriage card. Prior to this (6-8 months), it will be necessary to search for work illegally, competing in this process with Haitians and Peruvian Venezuelans, who have lower demands and more habits for such work.
I worked for a month as an outsourcing waiter at the hotel (no tip, banquet service of 18 thousand pesos for 8 hours, pretty well, if it would be stable and daily), parking attendant at the motel (well, this is where the lovers drive, there are a lot of them) , chauffeur Uber (already when I got the local law, having passed the exam in Spanish), a laborer at a construction site, starred in crowd scenes, took care of bed patients.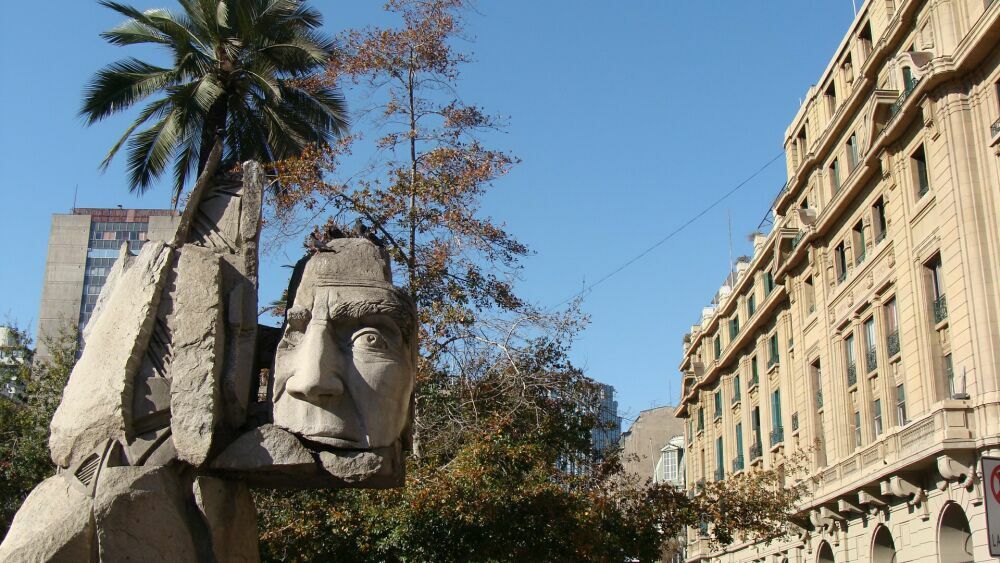 Plaza de Armas, Santiago
Now I work as a trainer in the gym, but this is only because I am a master of sports in the bar. Illegally, I train Russians. Why illegal? Yes, because in the hall you do not pay a salary. On the contrary, you must first pay the hall 200-300 thousand pesos a month for the right to receive an honorary sign with the words "trainer", and then look for students, offering to try "the first lesson for free" ... And I teach Spanish. But about language courses later.
4.Job. Qualified. Doctors here receive from one and a half million pesos and more (150 thousand rubles and more, and it's quite realistic to receive 2-3 million pesos).
To do this, you need to pass the exam of 180 questions, the Olympiad level (this clinical task), in all disciplines of medicine at the same time, and one question for one question. And then another practice. You can take it three times.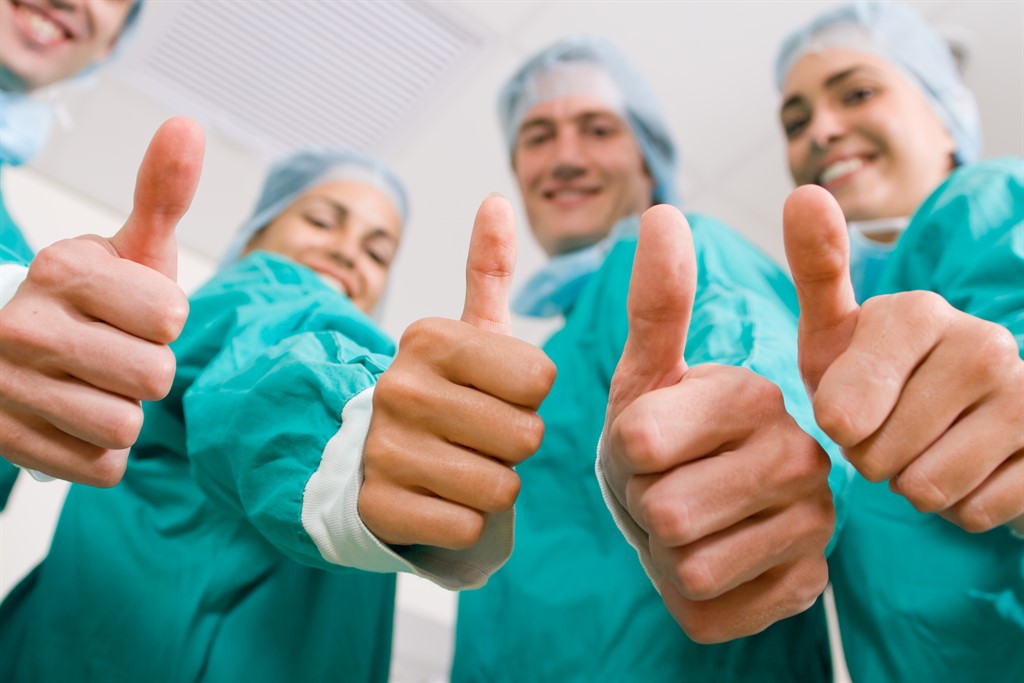 I passed once, I was preparing for 3 months, but I did not pass, and not because of the language at all. I was a psychiatrist and I didn't deal with general medicine, and I graduated from the university almost 10 years ago.
Employees of banks, lawyers and economists receive from a million pesos. Engineers and so on, I believe that no less.
Any Russian (Ukrainian, Belarusian) diploma must be confirmed.I don't know the details, but in general it seems to be simpler than the medical one.
5.Language classes. Intensive courses at the Goite Institute (five times a week, three hours of language a day) cost 300 thousand pesos. There are many other language schools, but they are less serious. Private lessons start from 10 thousand pesos per hour (most often our compatriots lead them) and up to 15 thousand pesos (these are already Chileans). For six months, people learn to level B2. But it is formal (give a crust). But in reality, then another half a year of good practice is necessary to confidently understand and speak.

That is, you arrive and with a good deal in six months you will be able to work. Where and how, I have already described. Before that, at a minimum, you need a month - 150 thousand pesos for housing (if you are ready to live with a shared toilet), 150 thousand pesos for food (saving a lot, walking in the markets and cooking daily).
Suppose you already know a language or do what I did - walk through the streets and bars and communicate with strangers to practice.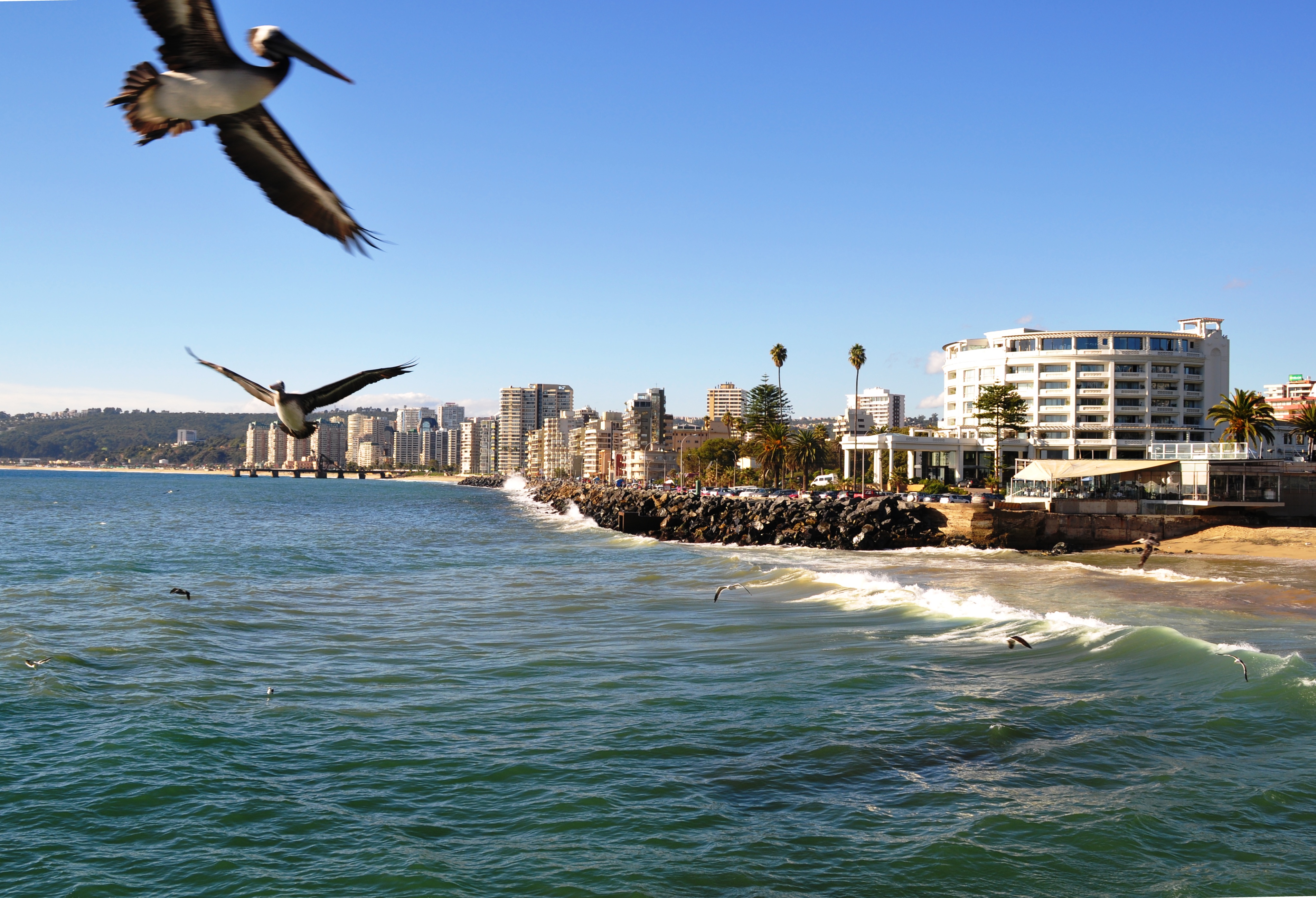 Ocean Coast in Chile: the tourist city of Viña del Mar
But I almost did not meet Russians who would fit in the budget described. 600 thousand per month (one thousand bucks) for the first six months. This is yes, real.And then earning 500-600 thousand pesos is also real. Butt may be enough.
6.House prices. Apartments in the center (in prestigious areas - more expensive) start at 4 million rubles for odnushku. Far from the center (as is the Moscow Ring Road in Moscow), you can take a two-room apartment for this money.
In general, the kitchen from the living room is usually combined, so even the local "studio one-room" comes from the post-Soviet space as a two-room, albeit small.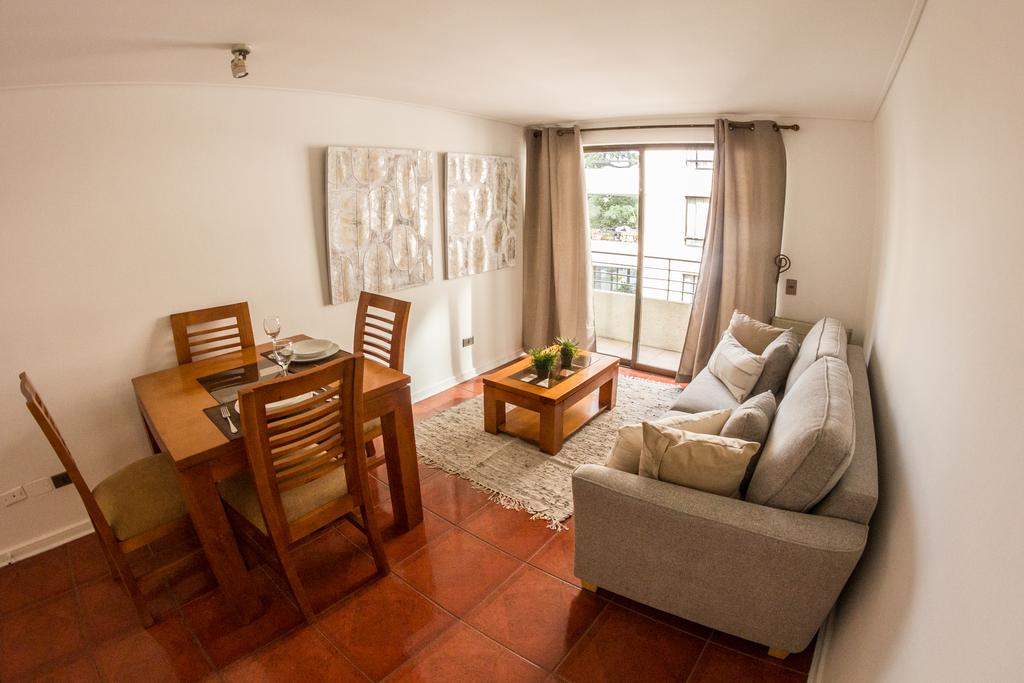 Apartment in the center of Santiago
There are areas where apartments are sold for 2 million rubles, and even one and a half, but this is a tough suburb, drug traffic, shooting at night, and the average Russian cannot live there.
I used to pay rent, I bought an apartment there and it turned out to be a "snowball" in the "black district", so to speak. For a while, everything was calm (I am at peace with reggaeton at full volume and rare shots at night), but then I still had to move out.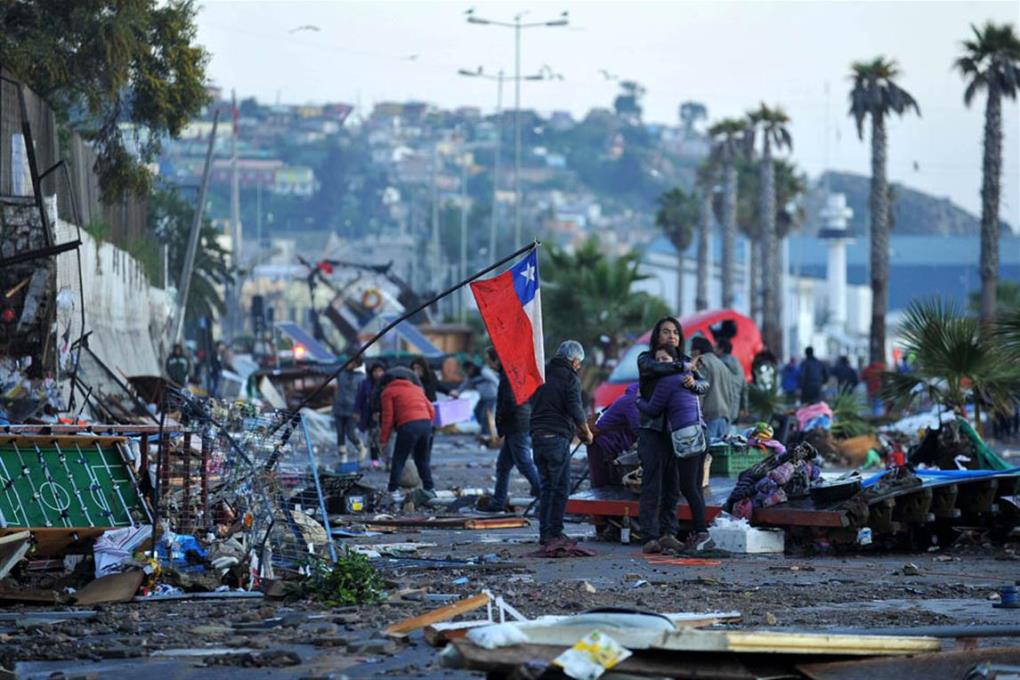 After the earthquake in Chile
Well, a little about the people of Chile.
The society here is extremely class, social elevators work poorly. In prestigious areas, faces are completely different than in workers, and this contrast is very pronounced.The level of general education (the average temperature in the hospital) is lower than in the post-Soviet space.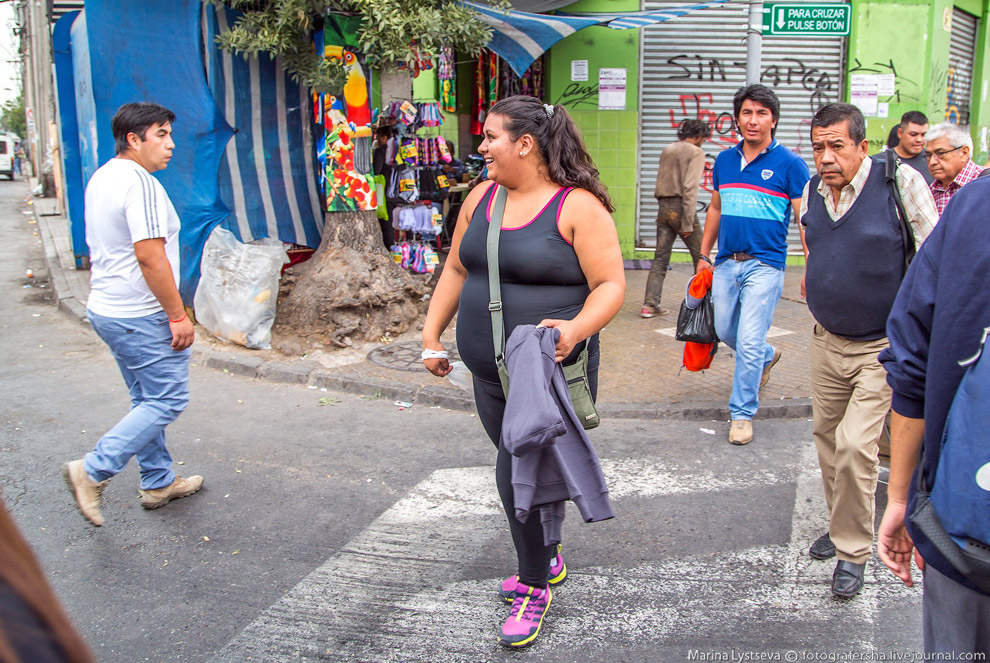 Most of the chillies do not have a slim figure, which, however, doesn't bother them at all. Photo: Marina Lystseva
But overall, the average Chilean is polite and non-conflicting. As, by the way, it is not necessary and deceitful, it cannot say no, but this is a common feature of all Latin Americans.
In prestigious areas it is normal to have a housekeeper, children live quietly with their parents up to 30 years old, the people are cultural and relaxed.
The working areas are a little different. Large families, people dressed as horrible, dirt and reggaeton from each window.
Security in Santiago. In prestigious areas it is safe both in the daytime and at night, in the center - already relative (yes, the center is not a prestigious area), that is, in the daytime they can simply snatch a phone or a bag and run away; shirts. In the evening in the historical center can pull off the chain.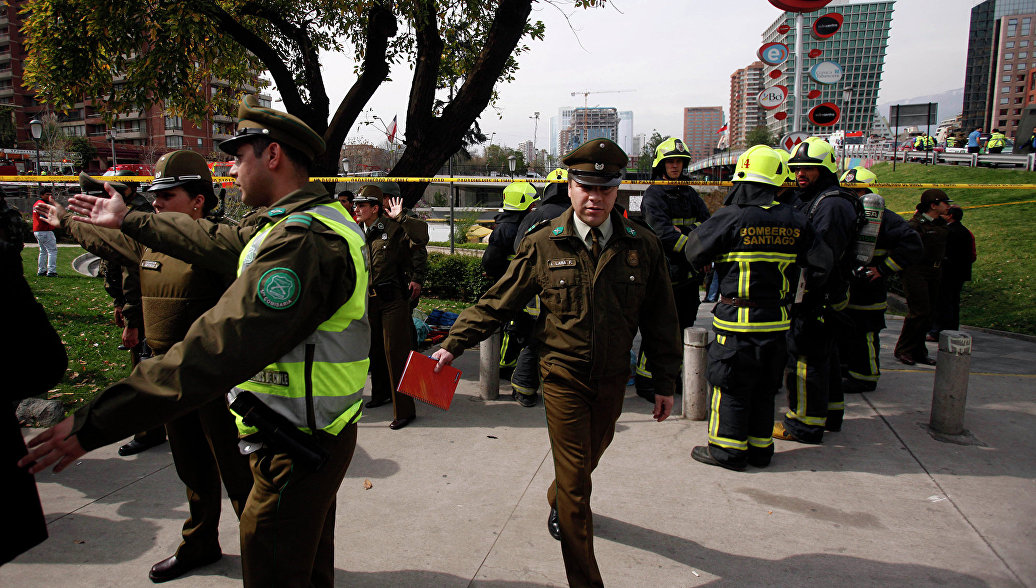 Police in the center of Santiago
Well, "outside the Moscow Ring Road" is better at night for a white man not to appear. There are places where a policeman in a bulletproof vest who arrived half an hour after the police call,with a cocked cock, refuses to get out of the car, because "they don't like me here" ...
Yes, the police here have few rights. That is, even if you caught the thief by the hand in the subway, then he would be released. And if (God forbid) you beat him up, then the case may be brought to you.
A couple of times I saw thieves caught by a security guard in a store, beat this guard right in the very center of Santiago at one intersection from a police patrol and quietly got on a bus.
But I must say that Chile is one of the safest countries in Latin America.
Compatriots. Personally, I do not know a lot of people, but the overall impression was.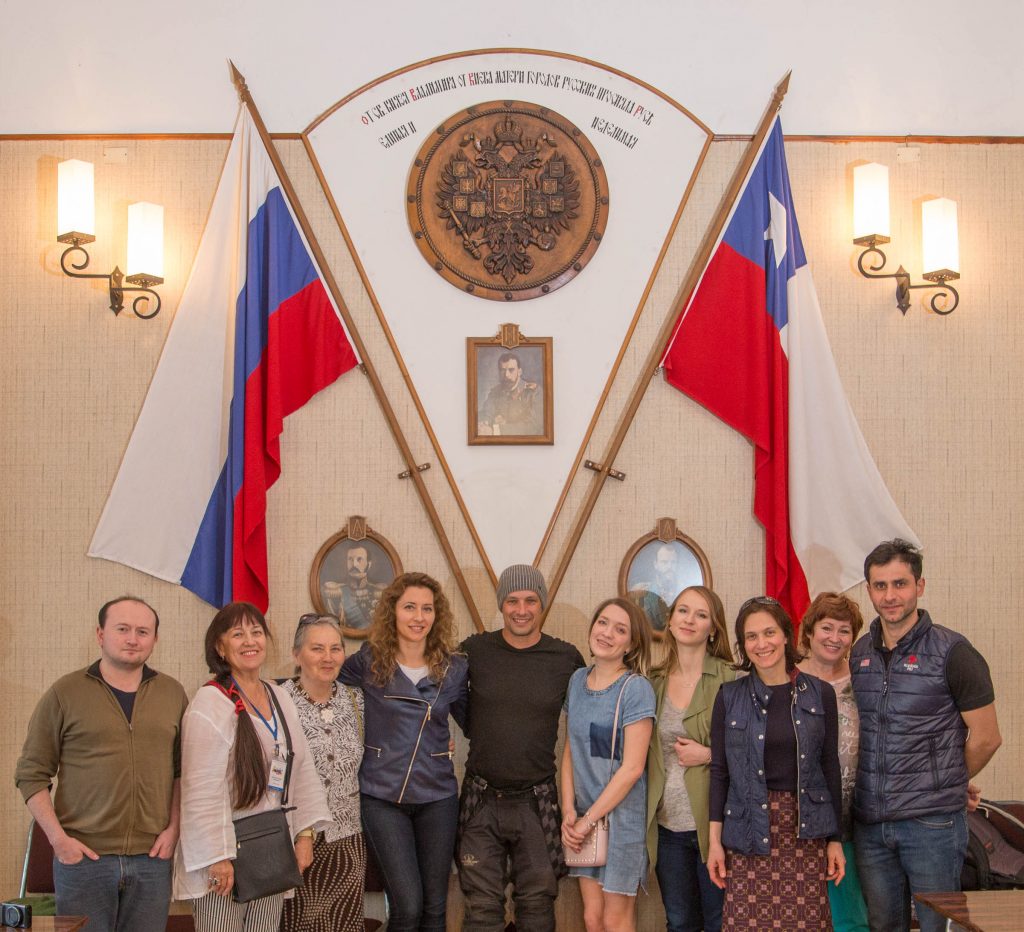 Expats at the Russian House in Santiago during a meeting with traveler Oleg Kharitonov in September 2017
So this:
living on passive income from the homeland or renting out real estate purchased with funds from the homeland;
opened their small business (shop, pizzeria, pastry shop);
contracted to international companies;
professionals who have confirmed their diploma here (units);
Russian wives of Chilean husbands (the majority);
hard workers and seekers of fate (here and I got) - a little.
So my conclusion is that if you are going to emigrate, but you have no money and you are not ready to plow for pennies, you should not emigrate to Latin America, there is also a low-paid job in the Russian Federation, only there you are a citizen with all the rest.
It is worth going to the USA, Europe, Australia, Canada, but not to Latin America. Chile is still the best country here, and it's not worth talking about the worst.
But to come here as a tourist and travel here is an excellent lesson.
Related news
Tourism should not be confused with emigration: the story of a Russian doctor about a failed move to Chile image, picture, imagery