The most popular gay clubs in Moscow: photos, addresses, reviews
Gay clubs
The number of gay clubs in Moscow varies in the region of 10. This quantity decreases and increases. Many factors affect the life of a gay club:
Location
Contingent of guests.
The atmosphere in the club.
Prices in the institution.
If the club is located near residential buildings, then there may be complaints about loud music and unconventional orientation of visitors to the establishment. Exuberant guests can also contribute to its closure. The atmosphere should be favorable to new acquaintances, entertainment programs should attract visitors, well, prices should be affordable to be popular and stand out among other clubs.
Boyz
Thematic Club is located at: ul. Bolshaya Pereyaslavskaya, 46, p. 1. The restaurant is open daily from 11 pm and until the morning. From Tuesday to Thursday admission is free all night, paid entrance only on Friday and Saturday.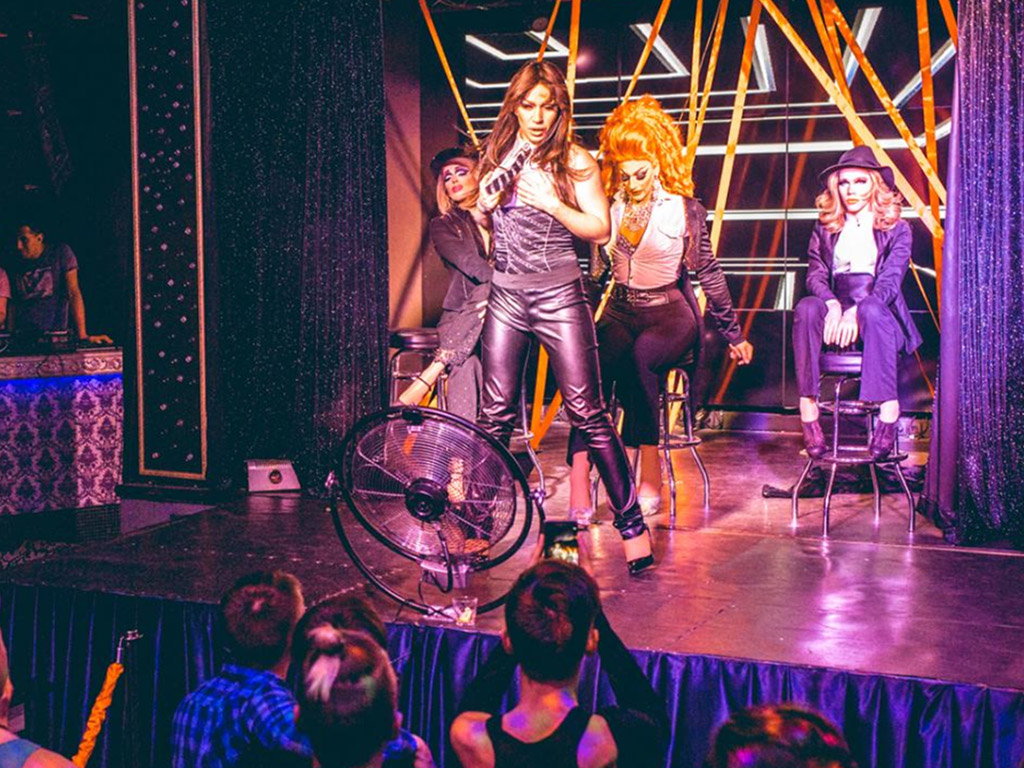 BoyZ is a great place to relax for gay people.Every night there is a new program with charming travesty and strippers. The club is always interesting and fun, you can often hear pop, house and other popular tracks.
The interior of this institution is created in modern style. For guests there is:
Several bars.
2 levels of the dance floor.
A variety of lighting.
High-quality sound.
Huge plasma screen for light effects and karaoke.
The atmosphere in the club is always hot, and I want to dance until the morning. Fans of dancing rest this club will like.
Club "69"
This institution can be found at: st. Rozanov, 4, Art. m. "Running". The club is open daily from 11 pm until the morning. Admission is strictly 18+ and always free.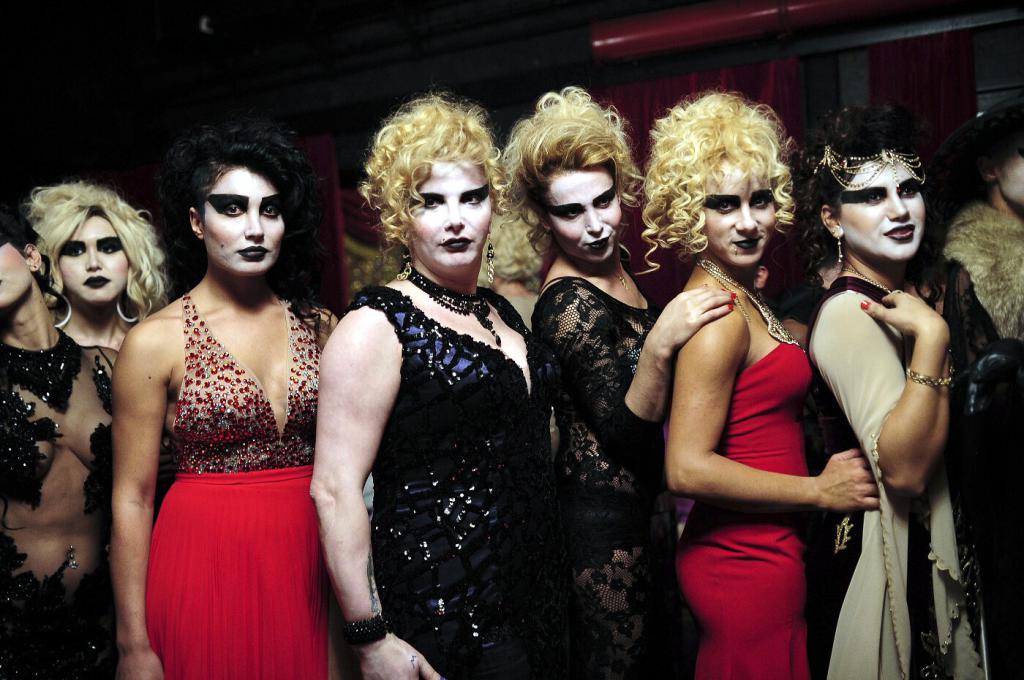 For its guests, the club "69" has prepared:
Several separate rooms with dance floors.
VIP rooms
Several bars.
Scene for travesty.
Large plasma screen for broadcasts.
Light effects.
Free wi-fi.
European and Japanese cuisine.
This place is created for a pleasant stay. Here you can not only dance to modern music, but also relax in the VIP-rooms, eat delicious dishes. Being in the club "69", you can forget about all the worldly bustle and just enjoy the pleasant pastime in this place.
"Central Station"
This institution is the largest gay club in Moscow. It is located at: m. "Avtozavodskaya", st. Leninskaya Sloboda, 19, building 2. "Central Station" operates from Thursday to Sunday from eight in the evening until seven in the morning. On its way to popularity, this place has gone through many problems. The club has moved a lot from premises to premises, however, at the moment it is the best gay club in Moscow.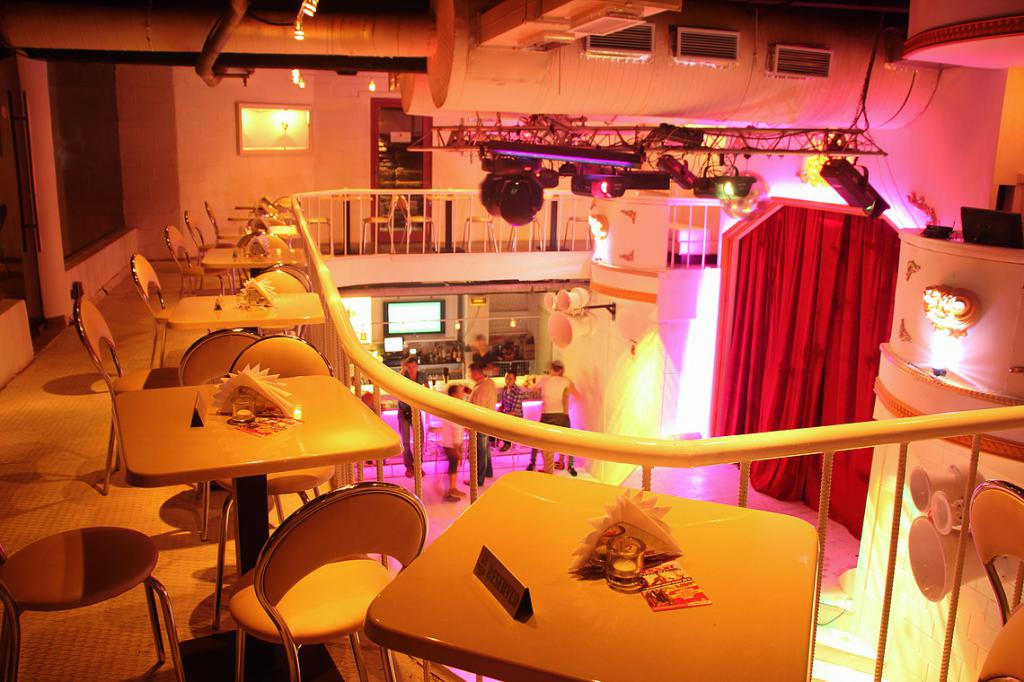 For its guests, "Central Station" offers:
Huge dance floor.
Several bars.
Every day performances of famous travesty.
Once a month there are real pop stars.
Versatile contingent. (From young, unsure guys to true connoisseurs of non-traditional directions).
Many tables and separate VIP cabins.
Black room for dating.
Karaoke (separate room).
Improvised garden.
The Central Station is the largest and most spacious gay club in Moscow. Anyone can visit this fascinating institution and find there exactly what they are looking for.
"Propaganda"
This club is located at the following address: Bolshoi Zlatoustinsky Pereulok, Building 7. The institution is executed in the style of a plow.During the day you can see a cafe, and at night, "Propaganda" turns into a real nightclub. There is no weekend, in the "Propaganda" are always happy to see new guests.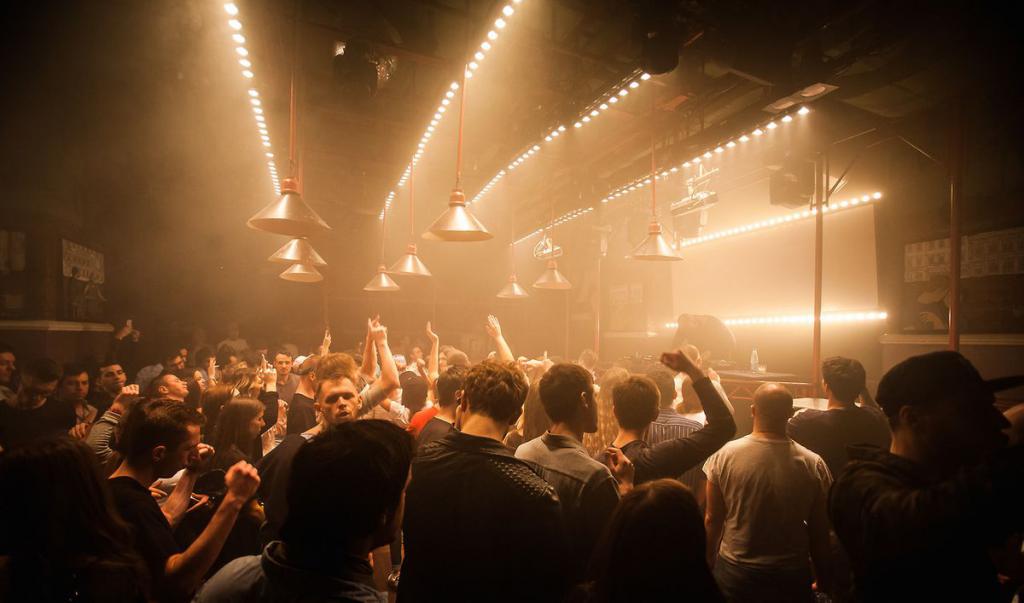 Among the comfort for visitors, we can highlight:
Free parking.
Several bars.
Big dance floor.
European and Italian cuisine.
Every day new themed evenings.
"Thursday Sanchez".
Free wi-fi.
This club for many years. Despite all the scandals and attempts to close the institution, it still pleases its guests.
"Secret"
Address gay club in Moscow: m. "Kurskaya", Lower Susalny lane. 7, p. 8. The institution is open daily from 23:00 and until 6-7 in the morning. Free admission. This is a very interesting and exciting place to stay. From the guests loved here is:
Many lodges to rest.
Balconies overlooking the stage.
Modern sound and light equipment.
Karaoke room.
Guest security service.
Daily performance travesty.
Famous pop guests on holidays.
Several bars with European cocktails.
Every new evening in this club is fabulous and unforgettable. Every day for guests a new party. Famous DJs and travesty do not allow guests to forget about this place. I want to come back here again and again.
Bar 911
Facility's address: Glinischevsky lane, 3.This bar can compete with any gay club in Moscow. There is a good bar with exotic drinks, theme nights with travesty are held every day, and there is also a place for dancing. In this place you can meet new people or have a good time with your soulmate. The restaurant is always happy to welcome new guests to conquer them and make them regular customers.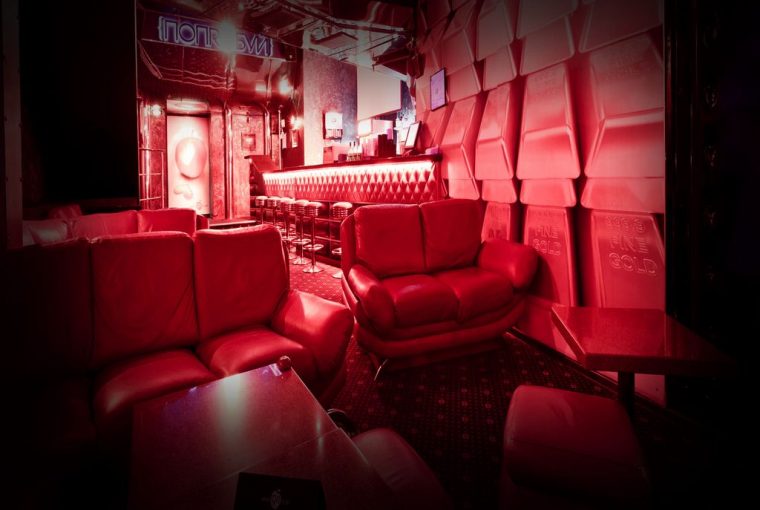 The bar has a nice atmosphere. There are many tables, both in open areas and in a private setting. For lovers of delicious food, here you can taste European and Russian cuisine. Every day of the week in the institution there are discounts and promotions that will appeal to all guests of this place.
Visitor reviews
After reading reviews about gay clubs in Moscow, you can choose what suits you most.
BoyZ .:
Pros. Incendiary music, dancing until the morning, incredible shows, memorable battles.
Minuses. Expensive price for cocktails in bars. Arrogant staff: from cloakroom attendants to bartenders.
Club "69":
Pros. Great bar, friendly barman. Good show program and popular music.
Minuses. The specific contingent of guests. Meticulous security.
"Central Station":
Pros.Interesting travesty shows, concerts of pop stars, good music.
Minuses. Incompetent security, low-quality alcohol in the bar.
"Secret":
Pros. Free entrance, interesting programs, modern music.
Minuses. Small range of alcohol, high prices for cocktails.
Bar 911:
Pros. Pleasant atmosphere, sociable staff, attentive audience, good contingent in the bar. Excellent and interesting programs, reasonable prices.
Minuses. Small room. If you come alone, it can be boring.
You can see photos of gay clubs in Moscow in the presented article.
Despite the fact that a person may have an unconventional orientation, this does not mean that you have to sit in four walls and be afraid to go out. In the city of Moscow there are wonderful places that are sympathetic to gay men and are happy to accept them in their clubs and bars.
Related news
The most popular gay clubs in Moscow: photos, addresses, reviews image, picture, imagery