Son of Bruce Lee - Brandon Lee: biography, personal life, cause of death
The son of Bruce Lee - Brandon Lee, although not a star of the same magnitude as his father, but also an unknown actor can not be called. Before the tragedy that cut short his life, he managed to play in just a few films. But even they were more than enough to make the audience remember and love him.
Childhood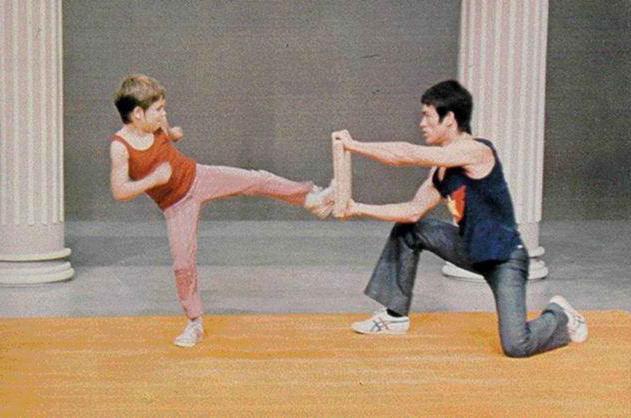 Brandon Lee was born in early February 1965 in the state of California, where his family lived at the time. His full name is Brandon Bruce Emery Lee, combining the names of his father and mother. Brandon's childhood took place in the United States, then in Hong Kong, where his father's career at that time was more successful.
His father - the famous master of martial arts, Bruce Lee, from early childhood, introduced him to karate, in particular, he taught him according to the jit kun do battle system developed by him, which means the way of the advancing fist. Brandon was a very capable student and by the age of five he was fighting like a real fighter.
In the spring of 1969, his sister Shannon was born. Unlike Brandon, who was born in Auckland, their mother gave birth to Shannon already in Santa Monica. Bruce Lee and his daughter were attracted to training with Brandon, so the children grew up athletic, physically fit and healthy. However, at an older age, after the death of his father, the son of Bruce Lee became a rather difficult teenager and, due to his behavior, changed several schools.
A family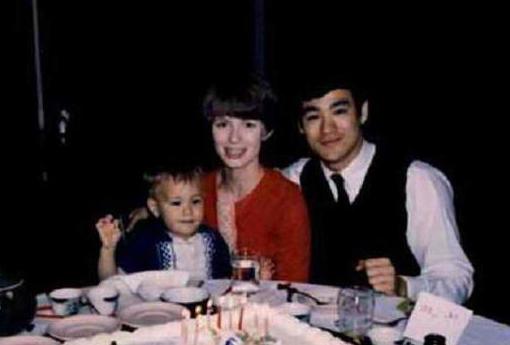 The Lee family consisted of four people: a famous actor and karate master Bruce Lee, his student, and then his wife Linda and their two children, Brandon and Shannon. When Bruce Lee died suddenly from an allergic reaction to a headache pill (according to one version), Brandon was only eight years old, and Shannon was a four-year-old baby.
Linda Lee, suddenly becoming a young widow and left with two young children in her arms, decided to finally settle in the United States. Shannon's upbringing did not cause her much trouble, but with Brandon everything was different. His mother transferred him from school to school, but for a long time he did not stay anywhere. Even entering the Emerson College did not fix him - he remained a gloomy, unsociable and harsh guy.
After college, the son of Bruce Lee entered the film academy Lee Strasberg, having already decided by this time that he would become a famous dramatic actor.
Karate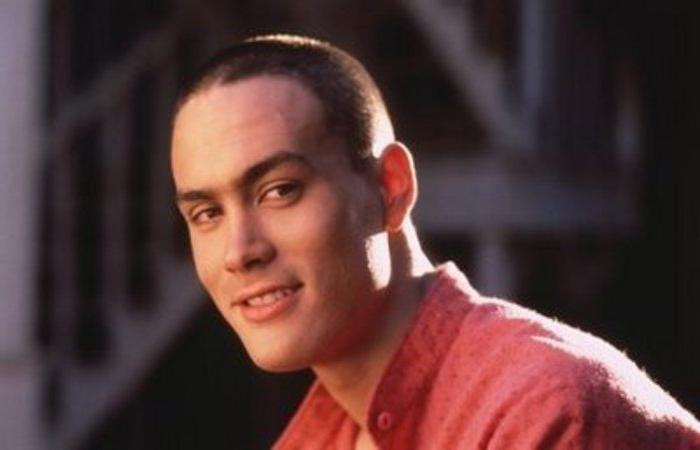 The world of martial arts opened to Brandon Lee in three years. And at five he could already smash boards with his feet and get a heel in a jump to the chin of an adult. Bruce Lee introduced his son to his mentor and teacher Yip Man, specially taking him for this with a trip to Hong Kong.
After the death of his father, Brandon did not abandon karate classes, but continued training. While he was studying at the military school of art, Kung Fu and Jeet Kune were taught there by the students and followers of his great parent, which was Dan Inosanto with Richard Bustillo. These his skills and a strong, trained body helped him a lot to perform the stunts in films independently.
Cinema hobby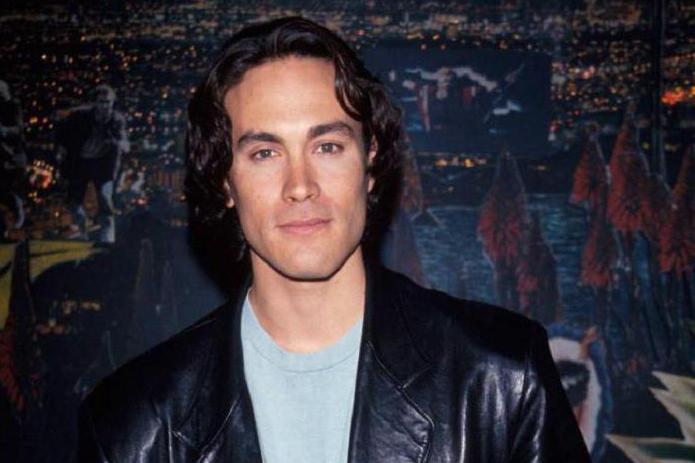 Since childhood, Brandon Lee dreamed of a film career. During his school years, he participated in amateur performances and small theatrical productions, while studying at college and university he honed his skills and gained new skills.
Purposefulness of the son of the legend Kung Fu was not to occupy.But he was very upset that the directors did not see in him individuality and talent, they perceived him only as the son of his father, his copy. But Brandon did not want to be limited to roles in action movies. He wanted to make serious dramatic films, to play deep and complex characters. And, perhaps, he would have succeeded. He just did not have time.
Filmography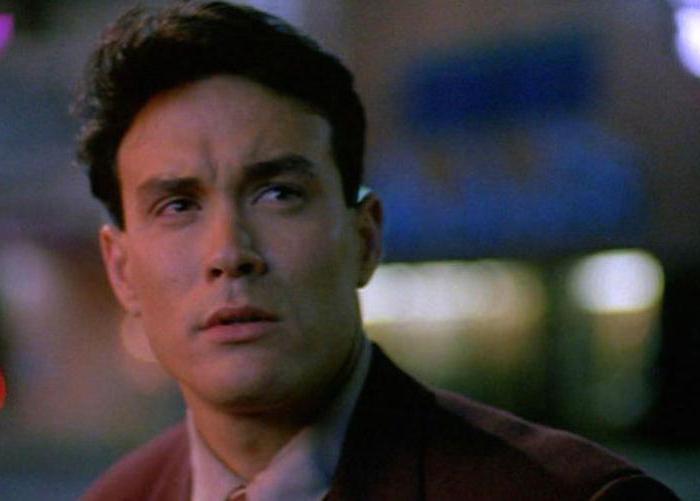 The first appearance of Brandon Lee on television was held in 1986, when he was only seventeen years old. It was a low-budget film "Kung Fu: Film." Prior to that, he appeared in two biographical tapes about his father, being a child and in the crowd of action movie "Criminal Killer".
Then there were quite successful "Heritage of Rage", "Showdown in Little Tokyo" with Dolph Lundgren and "Rapid Fire", which brought him the attention of directors. Brandon Lee - an actor, was finally able to declare himself.
Personal life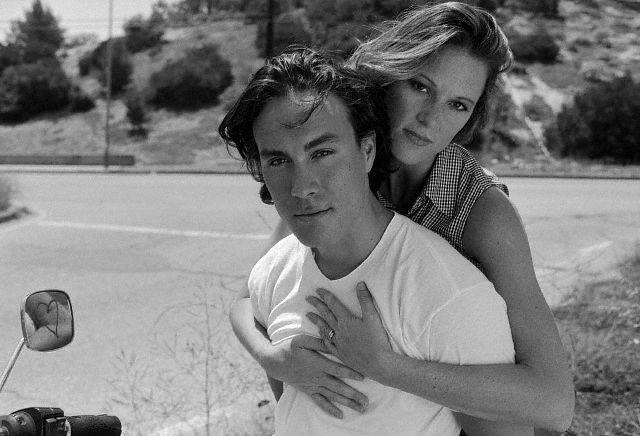 For all its popularity, Brandon Lee, whose personal life was never stormy, was not seen in promiscuous relationships with women. His only serious novel was his relationship with Eliza Hutton, whom he met in 1990.
Eliza worked in the kinosphere, so that they came together with Brandon. Their relationship lasted three years and the whole thing went to the wedding, which was to be held after the completion of the film "The Crow". They wanted to get married in Mexico. At the time of the death of Brandon, Eliza was in another city, but immediately threw all the cases and flew to Willington, receiving the news of the tragedy.
The ill-fated film begins with a dedication to the unfortunate lovers - Elise and Brandon. The girl could not recover from the incident for a long time and got married only in 2004.
Cult film "The Crow"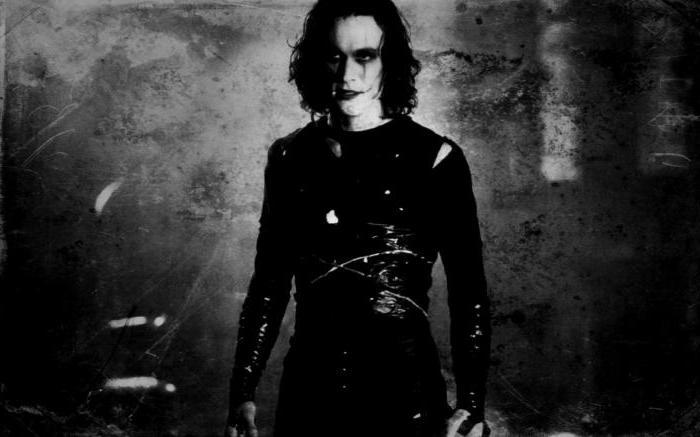 In the fateful year of 1993, the son of Bruce Lee began shooting the movie that became the next cult film "The Crow". This mystical thriller was the last in the life of a young actor. The Australian director Alex Proyas shot this film by taking the comics with the same name and similar plot, created by James OBarr
One of the film's slogans is that love is stronger than death. This is a direct reference to the tragedy that occurred in your personal life.Barra: The woman he loved died in a car accident.According to the legend, voiced in the film, after the death of a man, his soul carries the crow to the kingdom of the dead on his wings. But in exceptional cases, when the soul carries tremendous pain and thirst for revenge, the raven can return it for a while. To complete all affairs and calm.
A loving couple, Eric and Shelley die at the hands of bandits. The last thing Eric sees in his life is how these bastards rape Shelley. His soul is full of hatred, and the raven returns him in an invulnerable body back so that revenge can take place.
This film was a huge success and huge popularity hit Lee posthumously. After all, it was on the shooting of this picture Brandon Lee died. His biography is short, for his life was cut short at the very rise. "Crow" received an awardfor the best song, and Brandon was nominated for her as the best actor, but he won no awards.

How did Brandon Lee die?
Brandon Lee died two months after starting work on the film. There were always a lot of rumors and legends around the Raven. They said that troubles and misfortunes fell one after the other on the film crew and all the other participants in the process.
As a result, at the end of March, Brandon Lee was killed during a rehearsal of one of the last scenes.The cause of death is a penetrating wound in the abdomen and spine of a foreign body. A stub of a revolver served as a foreign body, which by accidental coincidence of circumstances or someone's oversight was stuck in the barrel of a weapon. And when actor Michael Massey, acting as a villain and a bad guy Fanboy, shot Lee in the stomach, as he thought, with a single patron, the stub took off and injured Brandon as well as a bullet.
A few hours later the actor died in the hospital, the doctors could not do anything - there was too much damage and too much blood loss. Because of this terrible tragedy, the release of the film was postponed indefinitely, and the studio was waited by long trials with Brandon's mom - Linda Emery.
The actor, only indirectly guilty of what happened, had been in the worst depression for a long time, all his thoughts were taken by the deceased Brandon Lee, the cause of whose death Massie saw in his shot, although no one ever blamed him for it.
The film was shot with the help of a double. They became Ched Stahelski, Brandon's former martial arts teacher. The main reasons for this choice were, in addition to external similarity,Stahelski's excellent knowledge of Lee's style and technique and the ability to move like him.
Brandon's sister, Shannon, as well as his bride Eliza, very hard experienced his death. Together with her mother and Eliza, they were engaged in and continue to perpetuate the memory of Bruce and Brandon Lee, making films about them and writing books. She also together with her mother, Linda Lee Cadwell, and her husband, Jan Kesler, founded the Bruce Lee Foundation, whose main task is to preserve for posterity the heritage that the great master, his art and philosophy left them.

Where is Brandon Lee buried?
Brandon Lee was buried in Seattle, at Lakeview Cemetry Cemetery, next to his father. The inscription on his grave says: "Since we cannot know when we die, we should think of life as something infinite. After all, everything in life has its limit, in fact there are very few real possibilities. How often will you remember a day from your childhood, or a few days, the very ones that have become so much a part of yourself that you cannot imagine your life without them? Perhaps three or four times. Perhaps more. And maybe not even so much. Do you know how many times you will see the full moon rise? Perhaps twenty, but at the moment you do not see this limit and life seems eternal ... "
These lines are taken from the book Heavenly Shelter, written by Paul Bowles. Brandon wanted them printed on invitations for their wedding with Eliza. And next to it, on the father's grave, on the pages of a stone open book are engraved the words: "You continue to inspire us and lead us to inner freedom."

Related news
Son of Bruce Lee - Brandon Lee: biography, personal life, cause of death image, picture, imagery