Maxim Marinin, figure skater: biography, personal life, achievements in sports
Maxim Marinin, whose biography is described in this article, is a famous Russian figure skater. Rides in a pair with T. Totmianina. They twice became world champions and won the European Championship five times and three at the Russian Championship. In addition to the above, Marinin is a frequent participant in TV projects.
Childhood
Maxim Marinin was born on 23.03.1977 in Volgograd. He grew up a sickly child. Maxim has a brother. Their parents, Victor and Tatiana Marinins, raised their children in love. We tried since childhood to instill a sense of responsibility. Physically and mentally, sons were not punished. Maximum - deprived of entertainment or sweets. When Maxim was four years old, his father gave his son skates and taught to stand confidently on the ice. As a result, Victor became the first coach of the future world champion.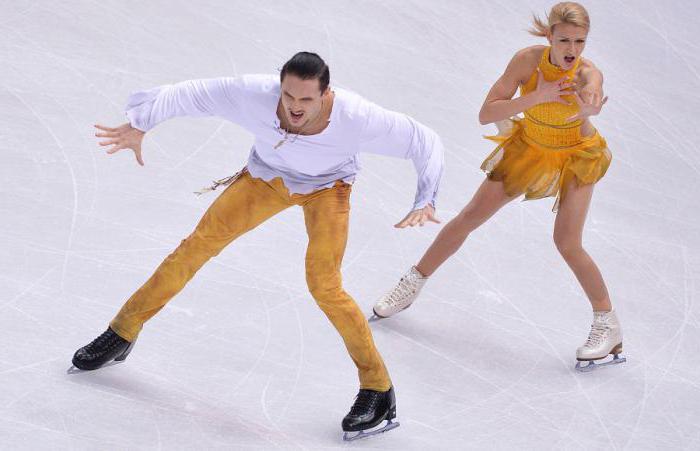 Figure Skating Section
Maxim was often sick, and when he was seven years old, his parents decided that sport would help restore his son's health, and gave him up for figure skating.Tatiana and Victor did not expect that he will become a champion, as they give up to the sports sections earlier for professional sports. But Maxim liked figure skating so much that with great pleasure he trained hard.
Until Marinin was sixteen years old, he was engaged in single skating. During this time, he has already managed to attend competitions in many Russian cities. And I understood that if he wants to achieve more, he needs to improve further. Moreover, Maxim often didn't even double in single skating, let alone triple jumps.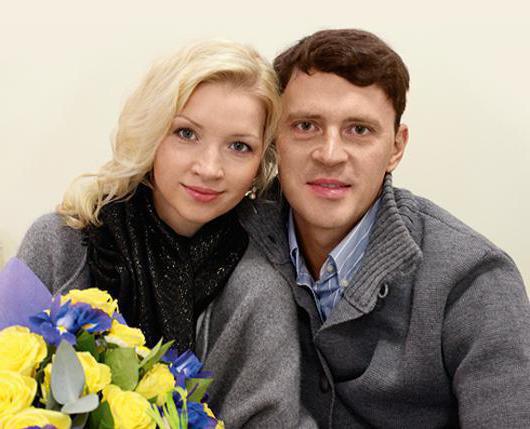 Going to pair skating
And when Maxim Marinin received an offer from St. Petersburg, he agreed without hesitation. I did not consult with my parents, but simply announced my decision. Tatiana and Victor did not dissuade his son, because they understood that this was a great chance for Maxim to move forward. So he was in pair skating, where he was able to subsequently achieve excellent results.
Sports career
In St. Petersburg, Marinin Maxim (figure skater) entered the Academy of Physical Education. Oleg Vasiliev became his professional coach.At the age of 20, the figure skater joined the Russian national team. Maxim's partner on the ice was Tatyana Totmianina. Many thought it was a perfect match. Subsequently, it turned out.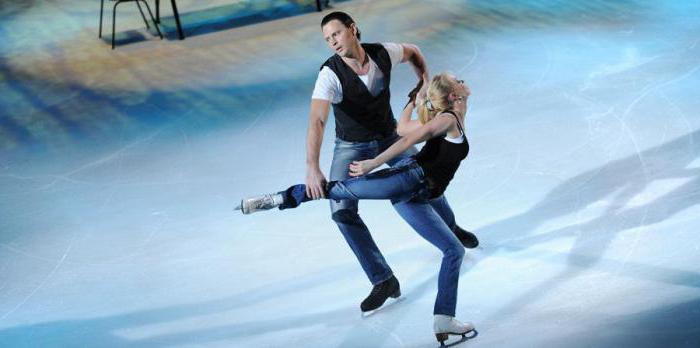 They were distinguished by a magnificent technique of performance, complex programs, which were always attended by difficult elements. Nevertheless, the pair rolled back the program easily and naturally. And artistry fascinated not only the audience, but also the judges. In the period from 1999 to 2002. Maxim and Tatiana more than once occupied 2nd and 3rd places in the Russian championships. In 2004, the pair for the first time became a winner in world competitions.
Twice Maxim and Tatiana won the world championship. In 2006, preparing for the Olympics, which was to be held in Turin. Training was long. Five years a couple rolled back in Chicago, their program to the smallest detail. Only one and a half years remained until the Olympic Games, when Tatiana suffered a head injury. Maxim Marinin for the first time could not keep his partner.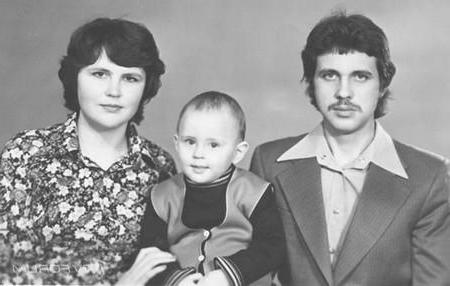 For the skater, this was a huge psychological trauma. In the state of emergency, he blamed only himself. Do skaters have an unspoken rule: to prevent a partner from falling, you need to grab him even by the hair, but to prevent injury.Fortunately, Tatiana got off with a slight concussion and after a couple of weeks again went out on the ice. Maxim began to fear repeating insidious support. And he had to turn to psychologist E. Deryabina for help. She helped bring confidence back to the skater.
In 2006, figure skaters finally became Olympic champions. This victory was indeed deservedly achieved by them. But after the Olympics, Maxim and Tatiana took a short break, as they began to participate in various TV shows. A little later, Marinin Maxim, a figure skater and a multiple champion, was about to return to the sport. But he could not agree with the Federation of figure skating on the material side. And Maxim left the big sport.
TV
For the first time Marinin appeared on television in 2006 in the program "Stars on Ice", which was broadcast on the "First Channel". At the time, his partner was Maria Kiseleva, who won the Swimming Olympics. In the period from 2007-2011. Maxim Marinin constantly participated in the Ice Age program. The figure skater performed with many well-known personalities: A. Volochkova, J. Friske, O. Cabo and N. Podolskaya. In 2011, Marinin took part in the Bolero program.But already with the common-law wife.
But Maxim was not limited to ice dancing. He participated in the "Show with Dolphins", where he had to learn a new profession - a coach. In 2013, he played in the play "Mama". In 2014, he returned to the "Ice Age" show. But this time with her first partner, Tatiana. Maxim is not going to interrupt his TV career. And ahead of the audience are waiting for new shows with the participation of the famous figure skater.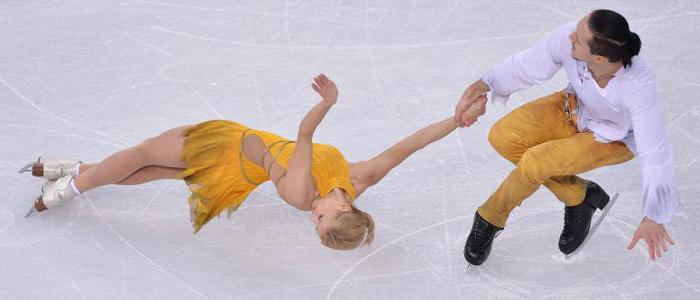 Personal life
The personal life of Maxim Marinin for fans is not a "sealed secret". Many viewers were convinced that the love of the figure skater was his partner, Tatiana. But the wife of the champion was a completely different woman. In 2005, Marinin met Natalia Somova, a ballet dancer. The love between them flashed instantly. And after the first date, they realized that they were made for each other. They passed the test of a long separation, but retained their feelings.
Maxim Marinin's wife at the time of their acquaintance was the leading ballerina in the Stanislavsky Theater. She immediately liked the skater for his restraint and lack of arrogance. In addition, Natalia is also a very beautiful girl.After the first meeting, they had to part for a long time, since Maxim flew away to the next competition. But they constantly kept in touch via SMS messages and phone calls. Both really did not want to leave for a long time.
Maxim's wife Marinina, Natalya, in 2007 gave birth to her beloved spouse's first son. Happy parents named their son Artemy. Maxim and Natalia hired a nanny. Helped and parents. First, Maxim and Natalya rented an apartment, then bought their own. After that, we started building a country house.
In 2012, Maxim and Natalia had a daughter. The girl was named Uliana. Before the start of life together, Natalia and Maxim agreed that the main one in the family is a man. He must solve all major issues and problems. Therefore, peace and harmony still reign in their family.
Related news
Maxim Marinin, figure skater: biography, personal life, achievements in sports image, picture, imagery