Life jacket - we make the right choice.
Summer outdoor recreation - what could be better? However, before you go to the sea or fishing, you need to take care of security. Equally important is the life jacket. How to choose it correctly, you will learn in this article.
What is a life jacket for?
Initially, this uncomplicated item was designed as part of the equipment for rescuers. In addition, it is an integral element of any marine vessel, be it a warship or a passenger liner. Today, a life jacket can be used for safety on outdoor activities, because you can buy it in any store for fishermen or travelers.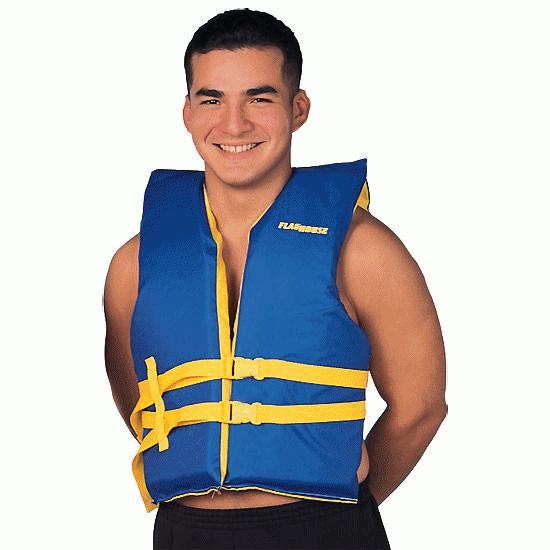 In the United States, a special standard called Type 3 Coast Guard was developed. According to him, a real life jacket must meet certain requirements, including not only the type of fabric used, but also the form, thermal insulation and buoyancy.These and many other factors should be paid attention to when buying this uncomplicated, but very important piece of equipment.
Baby life jackets
A separate type are vests designed for children. After all, they must meet increased safety requirements, according to which, the child will remain on the surface of the water, even if he does not know how to swim. When choosing, it is better to give preference to a vest, which can be used even in extreme conditions. In addition, you need to take into account such moments as height, weight and age of the child. Please note that the children's vest should be a bright color so that an adult or a lifeguard can easily notice it.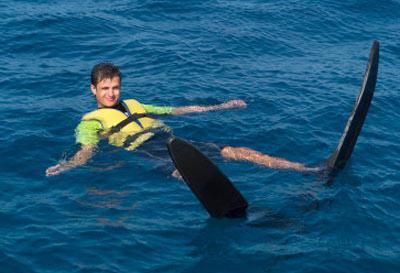 We decide on the choice
When choosing a life jacket for an adult, consider the following:
Purpose A lifejacket for fishing, for example, has a greater safety function. After all, it will allow you to stay afloat in a small river or pond. While life jackets for boats are designed for more extreme conditions.
The complex of man. Choose the size of the life jacket should be in accordance with height and weight.In this case, the equipment must sit tight on the body, otherwise during a stay in the water a person will simply slip out of it. It is especially important to choose a tight vest for a child who is not able to control the situation.
Equipment functionality. There are vests that are already filled with air, and those that need to be activated after being dropped into the water. If you can swim, you can give preference to the second type. However, for children and those who are not very confident in the water, ready-to-use models will do.
Price range. Not always expensive vest will have high quality. Among budget producers you can also find pretty good specimens. The main thing is to pay attention to the fact that the fabric was strong, and the seams do not diverge. It would be nice if a whistle and a special towing carbine would go in the kit for the vest.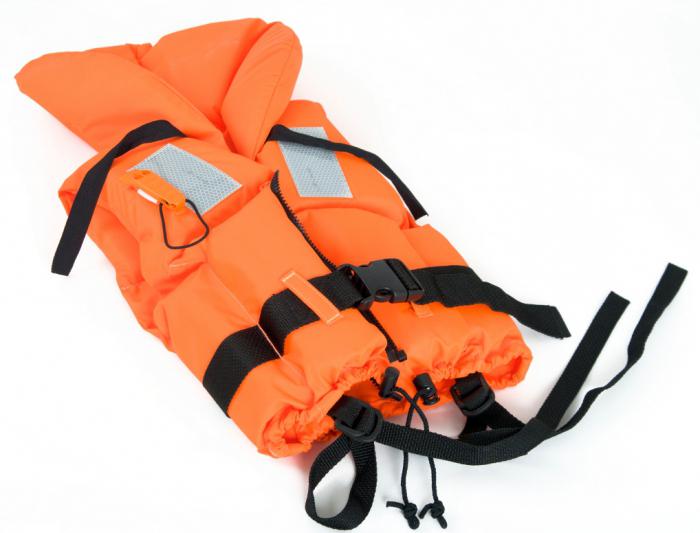 How much does water equipment cost?
The cost of life jackets on the Russian market varies from 1,000 to 10,000 rubles. The price usually depends on the destination and the country of the manufacturer. So, you can purchase a life jacket for fishing of domestic production within 2-3 thousand rubles. For this amount you get a great insurance option.But life jackets for boats of American or German brands are much more expensive. However, they are intended for use in extreme conditions, such as rafting or kayaking.
Customer Reviews
All reviews of our compatriots about different manufacturers of life jackets agree on one thing - you should choose this type of equipment very carefully. Cheap Chinese goods can fail in an extreme situation. After all, the quality of their tailoring leaves much to be desired. That is why it is better to find a more reliable domestic or imported version, even if it costs an order of magnitude more expensive.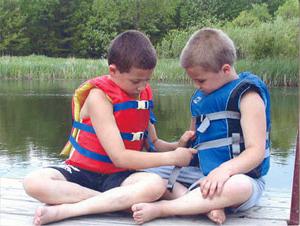 Particularly appreciated by users of Chinook brand vests, which have not only high-quality tailoring, but also a rich set. Additional pockets allow you to have everything you need with you. A durable zipper will not allow the vest to slide off the body. In addition, the manufacturer creates a rather interesting design. Therefore, a simple man in the street will not even immediately determine that before him are not ordinary clothes, but life-saving equipment.
According to experienced travelers and fishermen, even the most expensive vest will not perform its functions if you do not follow the rules of its operation.Before you go on vacation, you need to tightly tighten all the belts on your equipment and fasten all the locks. After all, it is on this that your own safety in water depends, which must be taken very seriously and responsibly.
Related news
Life jacket - we make the right choice image, picture, imagery