How to use the vibrator correctly?
How to use a vibrator? Such a question may ask those who wish to diversify their intimate life. There are a large number of varieties of such products: which one should I choose? About this below.
What is a vibrator?
A vibrator is usually a small product that is designed to stimulate the clitoris, vaginal muscles, and prostate. Such a device may have a variety of shapes and be made from different materials. The most common are rubber, silicone, metal, cyberskin, and plastic. As for the form, the vibrator often looks like a penis. In size, they are small (up to 12 cm), medium (up to 20 cm), large (up to 25 cm) and huge (up to 35 cm).
You can buy such a toy in any sex shop, which is available in almost every city.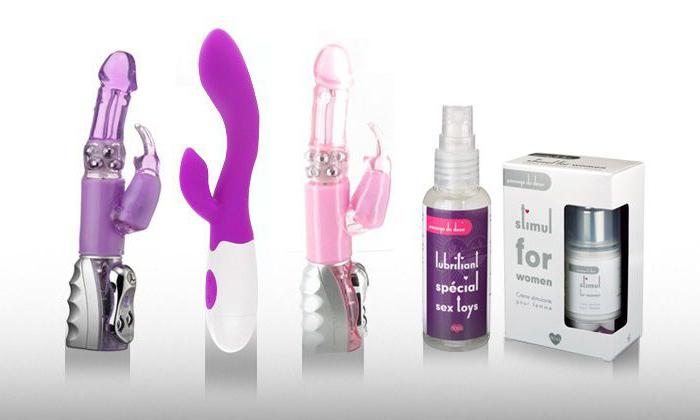 General requirements for the use of vibrators
Before you use a vibrator, you should prepare it. First you need to thoroughly wash it and disinfect it, especially if the product is used for the first time after purchase.Many advanced users recommend using Chlorhexidine or Miramistin solutions for such purposes. Manufacturers do not recommend using for this means, which contain alcohol or hydrogen peroxide in their composition - they can damage the product. To protect yourself from getting into the vagina of harmful bacteria, you can put a condom on the device.
After all the preliminary procedures are completed, you can turn on the device, adjust its speed and start using it.
Knowing how to properly use the vibrator, and following all the instructions, you can significantly extend its service life, as well as protect yourself from getting into the genital tract of bacteria.
Before using the toy ...
Before you use sex vibrators, you must carefully study the instructions that are attached to the device. Initially, it must be carefully examined for integrity and ensure that there are no visible damage on the surface. After this step, the batteries should be inserted into the device. In some toys of the latest models there is a function of charging from the network.As for the batteries, they are usually included. If necessary, they can be bought in any household store.
After the device is ready to work, you need to take it in hand and try out the functionality: enable and familiarize yourself with the possible speeds - so the user can limit himself from various possible experiences. After all the procedure described with the new vibrator is made, and the device is thoroughly disinfected, you can start using it.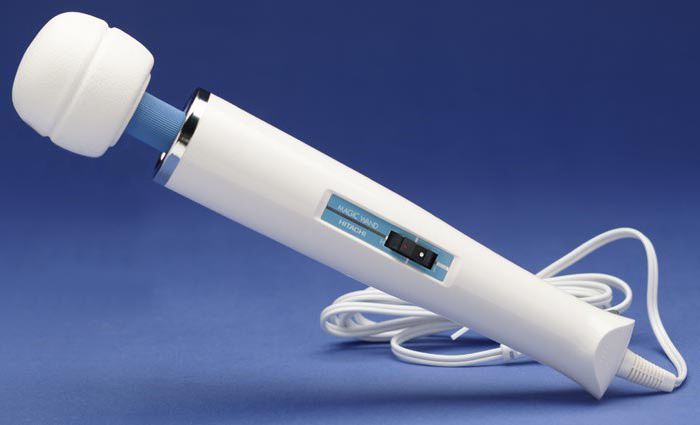 Lubricant application
How to use a vibrator to make its impact as gentle as possible? There is only one answer: it is necessary to apply a lubricant, which can also be purchased in any sex shop or in a pharmacy. Many practitioners of the work of such devices women, as well as sexologists argue that using lubricants, you can significantly improve the effect of vibration - this allows you to sharpen and enhance sensations.
As you know, there are three types of lubricants: water-based, silicone and oil-based. Which one is best to choose?
As a rule, manufacturers of lubricants and vibrators recommend using a water-based lubricant, as it ideally combines with all the materials from which products of this type are made.Most of all, it is suitable for toys made of PVC, silicone and realistic. If desired, you can experiment with different types of lubricants: warming, cooling, flavored, exciting and others.
How to use a vibrator with a lubricant so that the sensations are as comfortable as possible? The main rule in this process is a copious amount of lubricant that will cover the entire product. For an average device, you will need from a couple of peas of a lubricant (if it is thick) to a tablespoon (if the consistency is thin).
How to prepare yourself?
Before you use a female vibrator, many sexologists recommend to prepare morally. To do this, be sure to relax and truly enjoy your body. Many women prefer to take a warm bath with aromatic oils or a tonic shower. Some girls prefer to read exciting erotic stories or watch videos of relevant content. It is often possible to find the opinion that before using sex toys you can drink a small amount of alcohol - it is perfectly relaxing.
Use of vaginal and clitoral vibrators
Sex shop sellers admit that the best-selling toy is a vaginal vibrator. Many models are a great combination with his clitoral device.
Before you begin to relax, you need to clearly understand some of the features of how to use the clitoral vibrator. At the very beginning, the stimulation procedure should be carried out very gently and carefully, periodically making shocks with the device as sexual stimulation proceeds. A woman, feeling the growth of sensations and the approach of the body, can strengthen movements, make them more intense or, on the contrary, weaken. Once the desired effect is achieved, the toy must be removed from the vagina or removed from the clitoris.
Recently, a lot of attention among women began to attract a vibrator butterfly. It can be easily fixed on the panties and, having started the action, stimulate the clitoris zone at any time, in different places.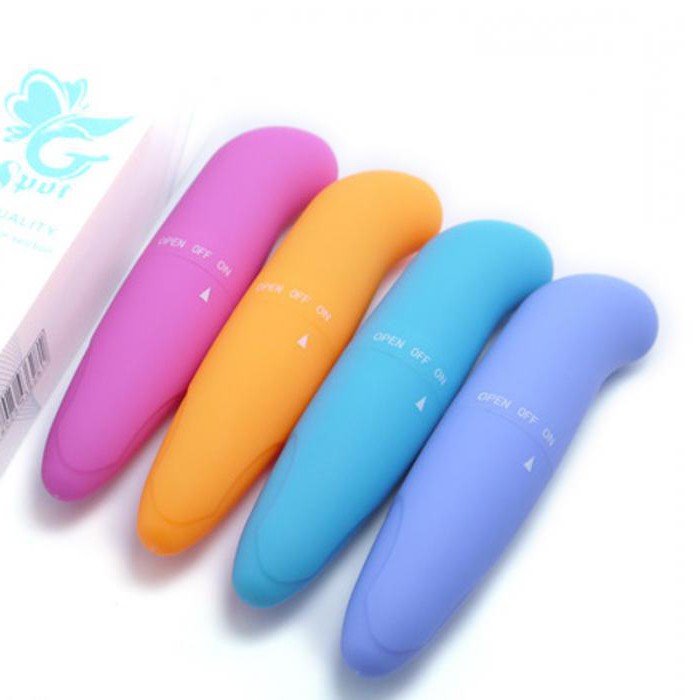 Using the anal vibrator
Such a device is perfect for couples. How to use a vibrator for anal stimulation? First of all, it must be remembered that before diving it to its destination, it is necessary to treat the barrel of the toy with copious amounts of lubricant.Most sexologists recommend using oil or silicone based lubricants for this purpose. Also in this case is very important degree of arousal partner.
Enter the toy in the anal must be very carefully, immersing smoothly, without sudden movements. Many users of such vibrators recommend that when you first use to take a position lying on your side with knees bent to the chest. In the process of introducing a vibrator, you can make barely noticeable massage movements - so the partner will definitely not experience discomfort.
Most users note that with the help of anal toys you can get a large number of unforgettable orgasms, just need to know how to properly use a vibrator.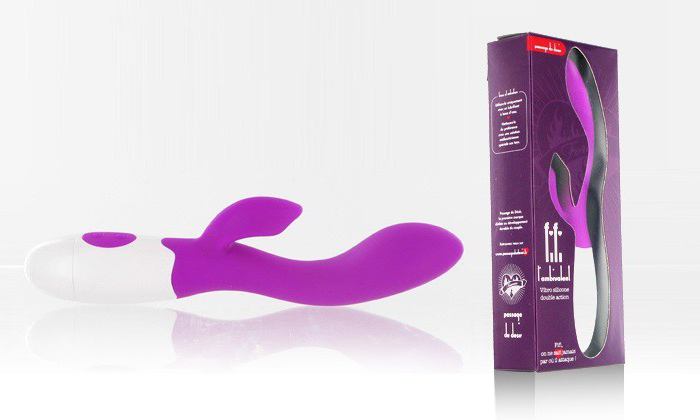 Silicone Vibrator Application
Many fans of sex toys prefer to use vibrators made of silicone. According to them, such a unit has excellent smooth forms, and when touched, it resembles the penis. Many wives use vibrators of this type at a time when their spouses are at a far distance, for example, on a business trip.However, in such a device there is one big disadvantage - it needs proper and regular care, as well as constant cleaning.
How to use silicone vibrator? Just like any other, made of a different material. It must be treated with lubricant before immersion into the vagina or stimulation of the clitoris, and then slowly begin to treat the erogenous zones.
G-spot vibrators
Many advanced users of sex toys prefer to choose devices that are able to stimulate the notorious point G. They are very easy to distinguish from the rest - their head is slightly rounded, which allows women to get the most striking effect. When choosing it, one should pay attention to the fact that the vibrating mechanism is in the area of ​​the head, and also to ensure that the amplitude of action in this area is as high as possible.
Many women recommend acquiring devices that have inherent double stimulation: they massage not only the G point, but also the clitoris. The best choice among them would be a suction cup device. How to use a vibrator on a suction cup? Quite simply: it is attached to the pubis with a silicone part and at this moment the mechanism is started.A woman in the process of working toys can completely relax and enjoy the process at a time when the attached device will stimulate the muscles of the vagina, point G and the clitoris. Before using this type of vibrator is best to go to the toilet.
Using a vibrator during sex
Almost all couples liberated in sex prefer to use in the process of sexual intercourse vibrators of different models designed to stimulate different zones. That is how a partner can give a woman a huge number of bright orgasms. If desired, a man may not be limited to the stimulation of only one clitoris or anus - the head of the device can be walked around the nipples, inside of the thigh, elbows, neck, or near the navel and pelvis.
A man can perfectly stimulate the anal zone of his second half if the process of intercourse takes place in the pose of an unfolded rider or "doggie-style", but only if the girl is in the "top" position, with his back to the man and is inclined his legs.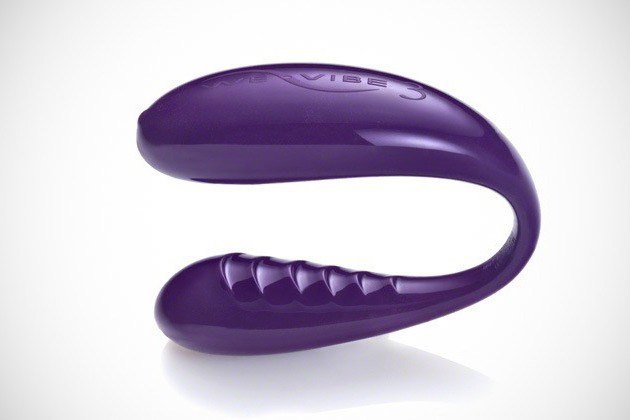 Vibrator for men
If you more or less figured out how to use a vibrator for women, you can pay attention to how you can use such a device for men. Skilled mistresses can experiment with the help of such a device over the head of the penis, alternating its licking with their own tongue with the impact using a vibrator. In this case, you need to very well calibrate the speed of the toys, as well as the force of pressure on the head of the penis. During the blowjob, it is also possible to conduct a vibrator on the testicles, while working the mouth on the upper part of the sexual organ of your man. The partner may also like the vibrator movement along the shaft of its member.
Women should pay special attention to the male crotch zone and the anus of their sexual partner. These areas are also very sensitive to touch and, of course, require attention, which can be given with a vibrator. In these places, the speed of the device can be increased.
Applying a toy on your man, you should also remember about the abundant amount of lubricant on its surface. In order to give the maximum pleasure to your loved one, it must be a sufficient amount.
How often can a vibrator be used?
Such a question often interests women, who have among their personal belongings a toy from a sex shop. Answering questions about the possible frequency of its use, many sexologists argue that such a device does not have a harmful effect on the woman's body - on the contrary, its constant use helps her to open up in the sexual sphere. Women who do not neglect self-gratification, according to statistics, are much more likely to have an orgasm during classic sex, which is a remarkable result.
However, despite the positive impact of using such a tool, sexologists offer some caution. They do not recommend to use it every day, as well as to establish the maximum frequency of exposure to stimulate the clitoris. In particular, this applies to the beloved vibrator Magic Wand, which, in essence, is a massager for the whole body. Constant stimulation of the clitoris in this way can not aggravate, but can dull the sensations obtained during sex.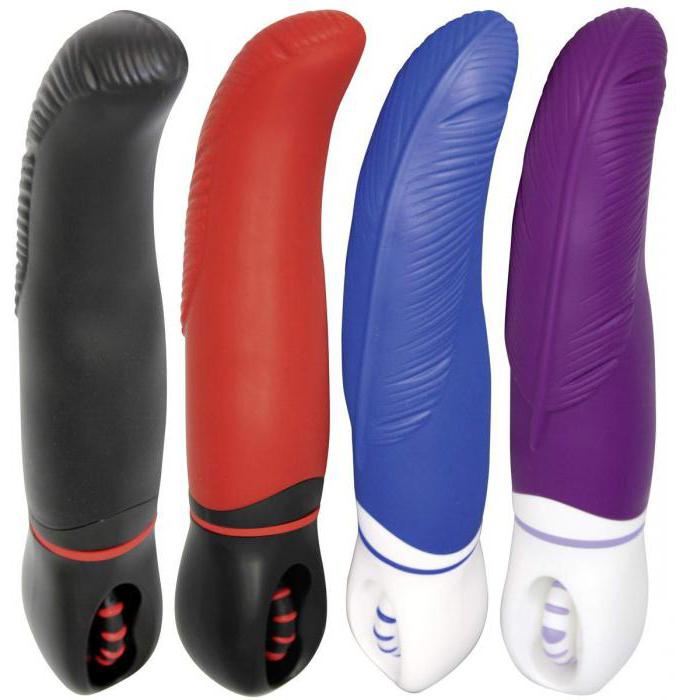 Proper care of vibrators
Such toys, like many others, need proper care and proper storage conditions.First of all, you need to remember the rules of their cleaning. This should be done regularly, and using special means, if the toy is not waterproof. The necessary solutions for the treatment of vibrators can be bought in a sex shop or in a pharmacy. As for silicone devices, all of them are washed using baby soap or intimate hygiene products under warm running water. After that, the toy must be very well wiped with a soft towel and sent to storage until the next use.
As for the safety of toys, it is provided in various ways. So, if the product falls into the category of realism and is made of cyber-leather and similar materials, then it should be placed in a special powder that is sold in specialized stores (sex shops). Four times a year, the product must be replaced with a fresher one.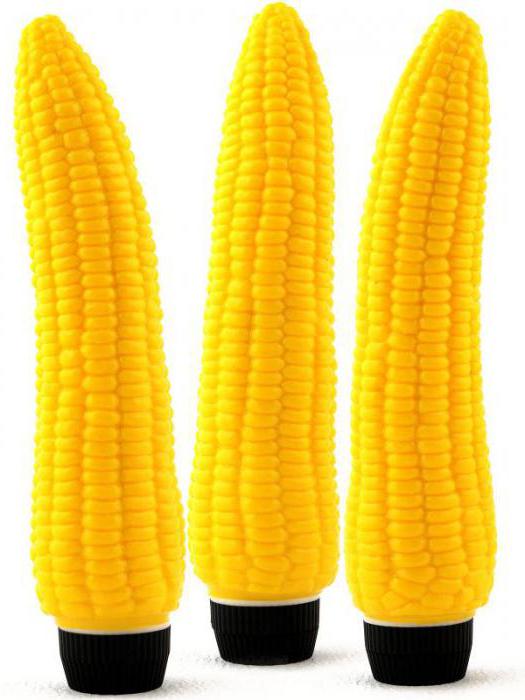 Products made of PVC, latex, silicone or gel should be stored separately from each other in soft bags or covers. The temperature in the room should not be hot, and the air is not very humid. If the vibrator is powered by batteries, they must be taken out.
The most unpretentious in the care of the devices are those that are made of metal and glass - they can be stored in one box, without the use of covers.
Related news
How to use the vibrator correctly image, picture, imagery