Bubbles on hand: causes and external characteristics. What diseases can be attributed here?
Possible causes of rash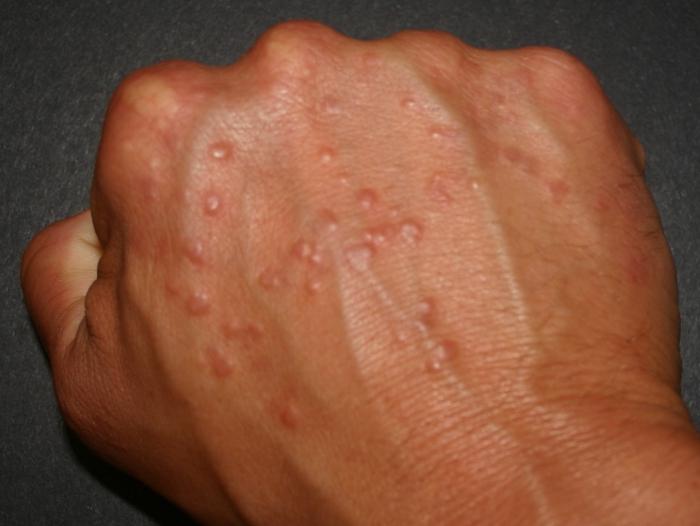 Bubbles on the skin of the hands are symptoms of allergies, urticaria, eczema, or other inflammatory diseases. The causes of this manifestation may be biological factors (bacteria, viruses, fungi), internal (vascular diseases, organs of internal secretion, changes in the system of endocrinology, the presence of an infectious disease) and external (mechanical and chemical effects).
External characteristics of rashes
Bubbles on the hands, caused by the above factors, can be filled with bloody, purulent or serous fluid. They are rashes of different colors and sizes.
Dyshidrosis
In most cases, the appearance of a rash is more pronounced on the hands. Bubbles with a diameter of 2-3 mm are localized more often on the back of the hand or on the palm.This disease is closely associated with diseases of the nervous and endocrine systems, relapses of lesions occur in spring and summer. Dyshidrosis has a sharp onset. The cause can be either experienced nervous stress, or contact with various chemical means (laundry detergents, soap, etc.). When a disease occurs, bubbles appear on the hands, puffiness, and the skin becomes inflamed. The rash at a certain point breaks, and this is joined by a secondary infection, which is characterized by fever, deterioration of well-being, weakness, swelling of nodes in the elbows and axillae.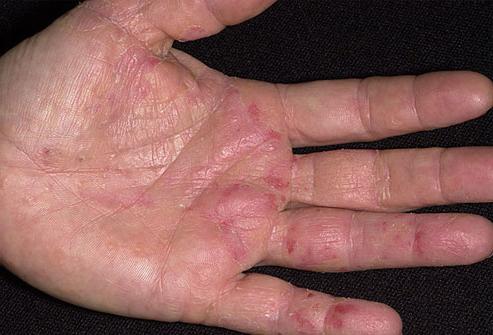 People feel discomfort in the form of pain, burning and itching. Dyshidrotic eczema is exacerbated at any time. This disease is prone to relapse. The symptom that determines dyshidrosis is the occurrence of such a phenomenon as blisters on the hands. After a week and a half, these rashes either dry out or burst. When opening the bubbles, a fluid of serous origin is poured out, which contributes to the appearance of surface erosion at the site of effusion. Treatment of dyshidrosis is usually based on anti-inflammatory and sedative drugs in combination with vitamins.
What else causes rashes?
Other diseases caused by rash:
Bubbles on the hands can be a consequence of a disease such as hepatitis.
When infected with chickenpox, rubella are also present such manifestations. In these cases, treatment of the skin of the hands with manganese solution, fucorcin, as well as application of dermatotropic preparations to the hands is recommended.
Spring manifestations of beriberi also provoke such a reaction of the body. In these cases, prescribed therapy with vitamin preparations.
Localization of parasites in the body is also characterized by the appearance of watery vesicles on the hands.
Often the cause of rash can be allergic dermatitis.
The culprit in the occurrence of a rash is sometimes candidiasis (yeast).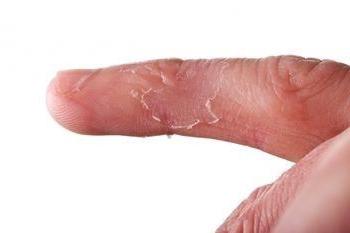 In any case, for effective treatment of the cause of the disease, which is expressed by rashes in the form of bubbles, you need to conduct a thorough examination, and only then the doctor will prescribe an effective treatment.
Related news
Bubbles on hand: causes and external characteristics. What diseases can be attributed here image, picture