Boris Sichkin: biography and filmography
Boris Sichkin is a famous dancer, an excellent choreographer, a talented composer and a terrific actor. He was born on August 15, 1922 in Kiev and was the second child in the family of a Jewish shoemaker. Boris Sichkin, whose biography is full of different stories and sharp turns, was a great artist and just a very good person.
Smart guy
The father - the breadwinner of the family - died when little Bore turned 4 years old. And to provide himself with food and the most necessary, his brother taught him to dance. As if the older Sichkin had given God himself a talent for this cause. But Bohr did not like this way of earning, and then he decided to turn the first "scam". At school, the guy was in charge of the garden and, using this, told all his classmates to carry vegetables (potatoes, beets, etc.) for planting.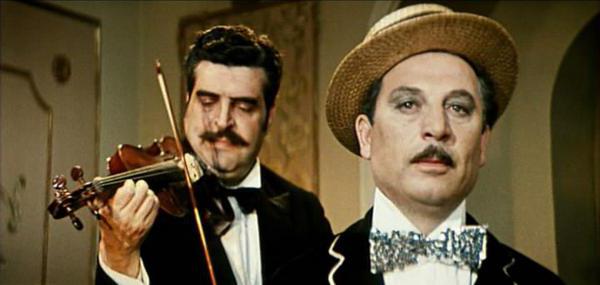 When the children brought bags of planting material, the young Boris Sichkin (his photo is presented in our article) carried them home and then used the contents with his brother. It still had to happen - the boy was revealed.Because of such a failure, he decided to leave home and went to the gypsy camp. And so there you want you do not want, and learn to dance. For the escape of Boris Sichkin expelled from school. He began to dance in the market with his brother in front of criminal companies. Small artists liked their audience, and the audience generously paid the guys for their performances. Despite the exceptions, Sichkin Boris at a very young age was able to enroll in the Kiev Ballet School and spent there from 1937 to 1942. Study did not prevent him from being part of the Ukrainian SSR Dance Ensemble.
Ensemble
Then fate was more favorable to the future actor Boris Sichkin. During the Great Patriotic War, he toured with the front-line ensemble as a member from 1941 until 1946. At the end of the war he became a soloist of the Song and Dance Ensemble of the Soviet Army. In the years 1942-1966, Boris Sichkin - Artist of the Moscow Center. This period of his life was filled with work and a constant search for something new.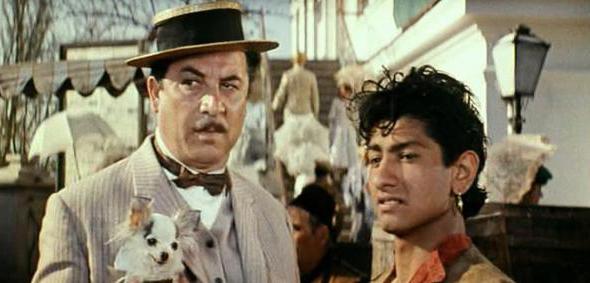 Boris Sichkin performed a lot in the 50s, literally not sparing himself. He constantly put new dance numbers and made acquaintances among famous people, which later served him well.His ability to dance was no less than that of his brother. Incredible plasticity and ease of movement gave him the opportunity to try himself as a choreographer. He often participated in drama performances that were popular and popular at that time. Soon his life began to be saturated with new colors. Already in the 60s, Boris Sichkin, the filmography of which was constantly replenished with new pictures, became known to the whole Union.
Defender of the House of Comfort
Boris was a resourceful man. It was rumored that during the war he even managed to organize his brothel. But in reality it was not like that. In one of the interviews, the man confessed: once they and their colleagues had stayed for a long time in the same place where the five-story building stood. Women of easy behavior settled in this building. For a long time they didn't know the feminine warmth, the soldiers gladly made their profit But there were those who wanted to get affection just like that. Boris, thanks to his friendly nature, quickly became friends with the girls of the oldest profession, and they gladly shared with him their sorrows and experiences.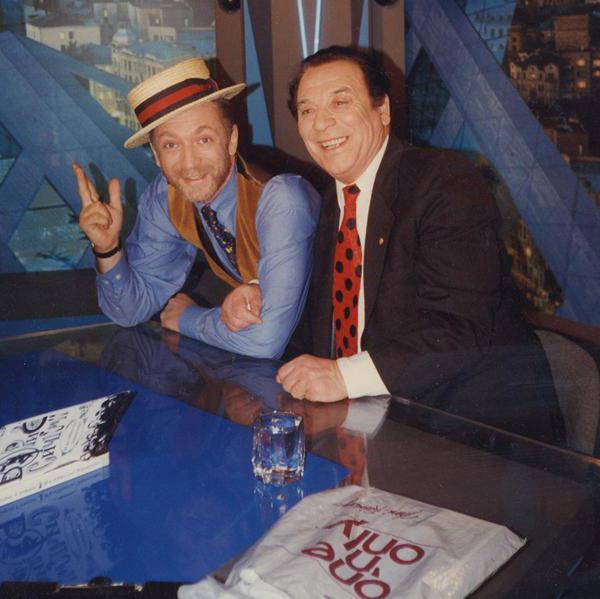 Sichkin decided to help the ladies and with his comrades in turn came to guard the five-story building.Oddly enough, everything turned out, and the men paid the bill. Nobody even asked the new guards who they were, but simply paid the money.
Film success
Incredible charisma and interesting appearance gave him the opportunity to portray any character as any other actor cannot. Buba Kastorsky was the most famous and popular role of the actor, in which he could best get used to. But other films with his participation produced no less furor. The role of Buba was a favorite of the actor, as he himself repeatedly stated. This character became for the man a real talisman and more than once rescued the actor in difficult situations. What is most interesting, Sichkin literally pulled out this role. After becoming acquainted with the scenario for the future picture, he loved Bubu so much and partly recognized himself in it that he decided to play this role himself. He got it uniquely.
Unfair conclusion
Despite national love, Boris Mikhailovich Sichkin in 1973 was accused of embezzling socialist property. The prosecution argued that during the filming of his paintings he took the fees several times higher than was required by law.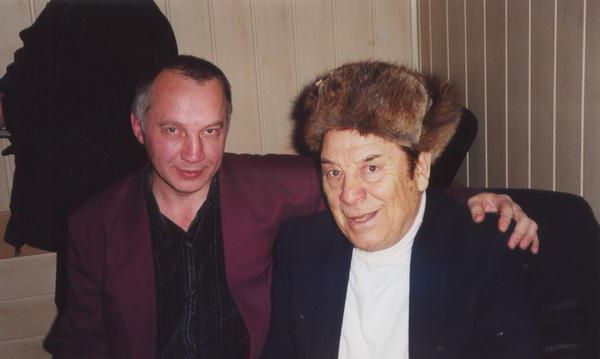 But as the investigation found out, he didn't touch other people's money - he honestly didn't pay extra ...
What next?
Boris was arrested and left in custody in the city of Tambov. The actor spent a whole year and two months in prison, as it turned out, on a false charge. All this time, the investigation continued. And even after Sichkina was released, the proceedings went on for several more years. In the end, the actor was completely acquitted. This incident made Boris think and emigrate abroad. The time spent in prison, considered the most terrible actor Boris Sichkin. His biography says that the future life of a wonderful artist was not the best. His beloved wife went to the hospital, and his son, like his father, was expelled from the conservatory. But he passed through all tests with dignity. Boris Sichkin, whose films won the hearts of many, was removed from the credits of all the paintings in which he took part. This injustice was the last straw, and he made the final decision to leave. Even knowing about all the troubles that were waiting for him in freedom, all the time he led in Tambov prison, the man struck everyone with the strength of his spirit and the sharpness of humor.
Long way
The decision was made, the suitcases were collected, therefore, on the road. In 1979, the family, after provocations in the direction of Yemelyan - the son - in a hurry gathered the most necessary things and simply left for the United States. They left everything here - a good apartment, a summer cottage and all valuables that did not fit in a suitcase. So many people came to spend the family that it was difficult to move around in the apartment. Everyone regretted the departure of a good friend and comrade, but Boris, with his flashing humor, deftly lifted the mood of all those gathered.
Only forty dollars from the family was to start a new life in a new world.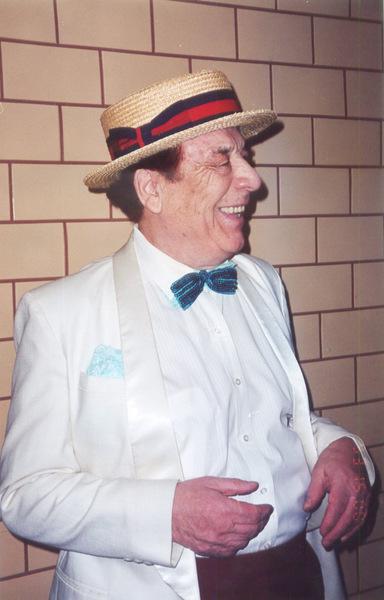 Sichkin was very worried about this - he had repeatedly said that he had to give up absolutely everything and just go to where there are no familiar faces and where no one is waiting for them. It is very hard to start from scratch. During his emigration, Sichkin was still under the supervision of services, and it was Buba Kastorsky who helped him to leave. In an interview, the actor said that everyone knew Bubu Kastorsky - he still lived in Odessa. And Boris Sichkin was a simple man whose name no one heard, and that is why he was allowed to cross the border. Life in the States was not as promising as it seemed before leaving.He worked on the stage, as before, performed not only solo, but also a duet with his beloved wife Galina Rybak. Often in letters he was asked how things were going, to which Boris Sichkin did not get tired of answering: "There are people who live below the poverty line, and I live on this line."
Life in new york
The actor's career began to gradually improve, which cannot be said about his personal life. Immediately after the move, they lived with the whole family, but then Boris Sichkin had to move in with his son because of his difficult relationship with Galina. Her behavior was becoming strange, and the man could not come to terms with it. A woman taught at the ballet school for almost the entire time of residence in the States, and this is no less than twenty years! Despite this, Galina was never able to learn the language. She did not get a passport in her new homeland either.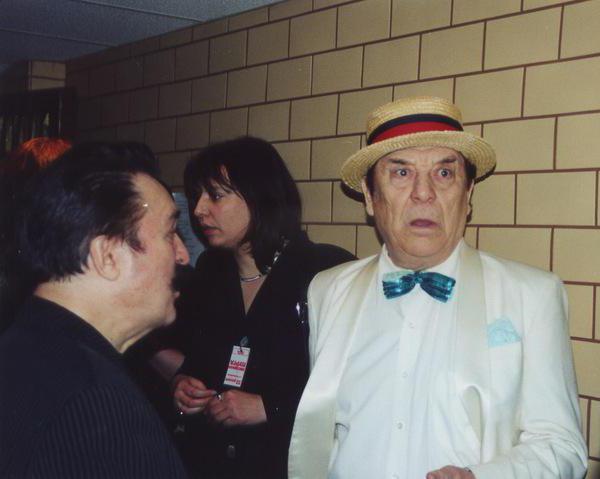 Boris himself, on the contrary, spoke good English and even managed to play in several Hollywood films, which became a bright point of his filmography. There, the actor received generous fees, which, without any regret, he invested in his son Yemelyan. At that time, he was just planning his concert, and a loving father gladly rented Carnegie Hall.Yemelyan's presentation created a sensation, the audience was delighted. This concert was a big step in his son's career. After he became a great composer who was loved and adored all over the world. His homeland, unlike his parents, was New York. It was here that he had everything - friends, work, in short, his whole life. Despite the storm of important events in his life, Boris Sichkin missed his homeland and regularly went there with his concerts. The audience also remembered the beloved actor well and every time she received him on the stage with warmth.
Writing career
A talented person is talented in everything, and it is difficult to argue with that. In 1996, Boris Mikhailovich discovered his writing career and succeeded greatly in it. That was the year when an amazing book was published, the author of which was Sichkin Boris. She was called "I'm from Odessa! Hello! ".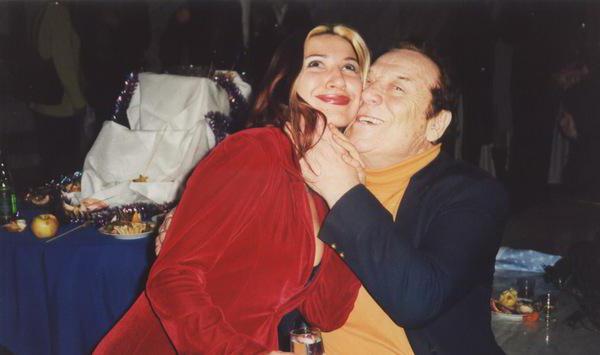 The second masterpiece of the newly-made writer did not keep him waiting either. "We laugh in order not to go crazy" - a book that was published already in 2001 and was a success with the general reader. Along with writing the book, the great actor and actor managed to do his work in the New York newspaper "Russian Bazaar", in which he was a member of the editorial board. The newspaper was also published in Russian.His book was truly magnificent. In the plot - the conflict between him and Mark Fradkin, which the author managed to convey as well as possible. Their story was quite interesting. Fradkin tried his best to secure a place in the cooperative with other famous artists, but he didn't succeed - he was denied with unbelievable regularity at the polls. He had a weighty word on the board of the cooperative, and soon he managed to persuade the others. Fradkin finally got his place. When misfortune occurred in Boris's life, and he had to exchange an apartment (before the move), Fradkin "repaid" a man for his kindness. The request was denied. Moreover, Mark stubbornly argued that Sichkin are traitors and traitors. Buba's revenge was brutal, but someone else could not. It was elegant and interesting. During his trips, he sent letters to Fradkin, allegedly from various people. In each of them, different cases were colorfully painted, for which Mark had to justify more than once even to the KGB for such correspondence. Fradkin "sweated", and all the committee members with a quiet laugh watched. Everyone knew that this was Buba's trick. No one else knew how to joke.
Or maybe come back?
The life of the actor was very rich and interesting. He visited many countries, was recognized by many nations, and when he returned to his relatives and most devoted viewers, he was asked more than once: maybe it's time to return? Of course, Sichkin was pleased with such love and devotion of the fans. But he knew that his place was no longer here. In his interview, he said that he no longer has anything. Why go back if his house, son and wife are now in New York? They will not be able to give up everything and return only because it is his Homeland, and at that age he simply has no time to start everything from scratch, even at home.
Boris Sichkin: filmography
1954 - "Anna on the neck".
1962 - The Captains of the Blue Lagoon.
1964 - "Goodbye, boys!".
1966 - The Elusive Avengers.
1968 - New Elusive Adventures.
1968 - "In war, as in war."
1971 - "Path of Disinterested Love".
1972 - The Last Days of Pompeii.
1972 - "The train station - two minutes."
1973 - The Incorrigible Liar.
1987 - Sweet Lorraine.
1989 - The Last Days.
1991 - Superintendent.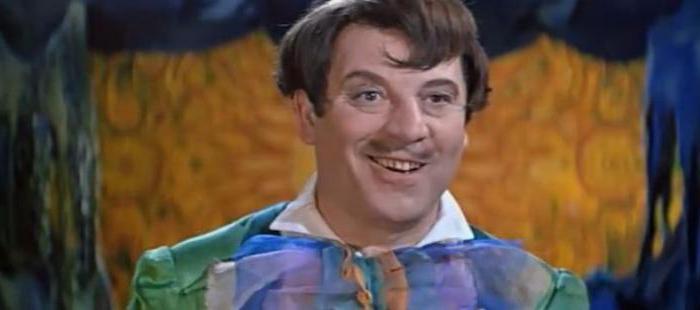 Sunset life
In 1994, Sichkin, for the first time after emigration, decided to visit Russia. Thanks to his old connections, he quickly returned to the film industry and even wrote the music himself for the film "Bad Apartment", which was well known at that time.At the age of 79, a great actor, artist, dancer, choreographer, writer, composer, and just a good man passed away. This happened at his home in New York on March 22, 2002. A heart attack caught him when the actor checked the correspondence. Some time after the death of her husband, Galina Rybak wished to exhume his body and cremate it. For six years, family friends carefully kept the urn with the actor's ashes. After that, in 2008 they were buried at the Vagankovo ​​cemetery.
Related news
Boris Sichkin: biography and filmography image, picture, imagery