Anton Makarsky: biography. Personal life and work of Anton Makarsky
Today, the hero of our article will be the famous Russian singer, film and theater actor Makarsky Anton Alexandrovich. Fans of his talent are interested in everything that concerns their idol.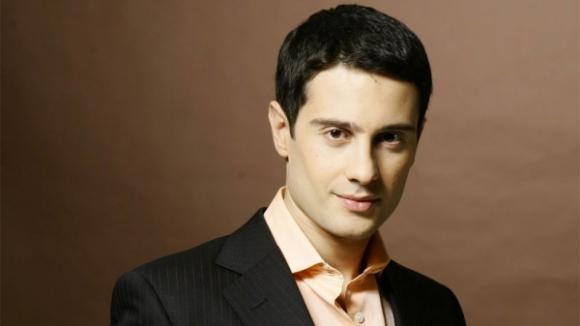 Anton Makarsky: biography
Anton was born in the city of Penza in the autumn of 1975, in a creative family. His father served in the city puppet theater, his mother is a musician, and his grandfather - People's Artist of the Russian Federation Mikhail Kaplan.
From an early age, Anton was fond of art, engaged in school drama circle. The circle of his interests was not limited to this. The future actor Anton Makarsky was fond of fencing, boxing (he performed on average weight), was engaged in equestrian sport.
Anton's older sister says that his brother always had the strongest energy that attracted people to him like a magnet. Makarsky certainly was a leader in school, in the courtyard, and in the theater studio.
After graduating from high school, Anton entered the Institute of Physical Education of the city of Penza. But a little later, his uncle, who saw acting skills in his nephew, advised him to try his hand at the creative profession.
The beginning of a creative way
In 1993, Anton went to Moscow and passed the exams and a huge competition in three famous theater schools - GITIS, Shchukinsky and Shchepkinsky. His choice fell on the Shchukin School, which he successfully graduated in 1998.
From this point on for two months Anton Makarsky played on the stage of the Nikitsky Gate Theater. The biography of a talented young man might have been different, but the love of art, the theater, turned out to be stronger than the passion for sports.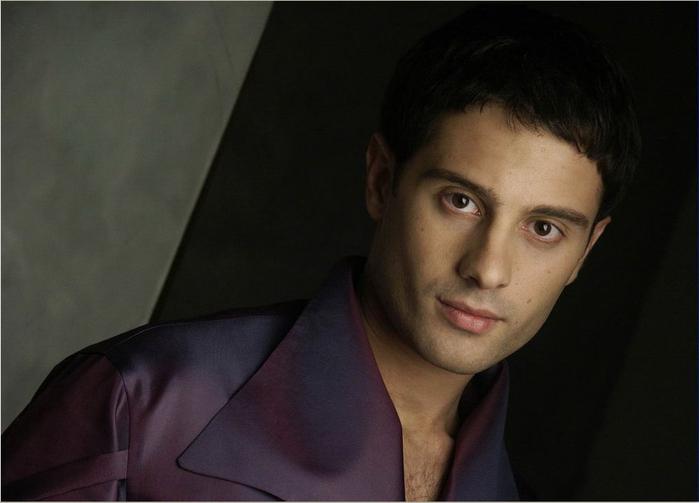 Unexpectedly for many, Anton decided to join the army. He served in the Song and Dance Ensemble of the Ministry of Internal Affairs of the Russian Federation. After serving the allotted time, Anton returned and immediately passed the casting to one of the leading roles in the musical "Metro", which was staged on the stage of the Operetta Theater.
First success
This fame came to the young actor after his bright debut in the popular musical "Notre Dame de Paris". Anton played the role of captain Phoebus. This happened in May 2002.Anton was immediately noticed by both ordinary viewers and professionals.
Makarsky to the cinema
Anton Makarsky, whose biography by 2003 was already firmly connected with creativity, made his debut in the series, beloved by the audience, - "Poor Nastya". Refined and refined Andrei Dolgoruky was completely different from the romantic Phoebe.
Interestingly, the role of Dolgoruky Peter Stein, the director of the series, was looking for a young man with a pronounced Slavic appearance. But he could not resist when he saw the brown-eyed, spectacular dark-haired man of Makarski, in a military uniform sitting perfectly on him, with perfect bearing. He, without thinking, gave this role to him. True, there was a small amendment - with the help of contact lenses, brown-eyed Anton turned into a handsome blue-eyed man. In this film, the directors could not resist the temptation to demonstrate to the audience the vocal abilities of Makarska.
Anton Makarsky took the big picture of this show as a big school. The actor's biography is full of surprises, but he could not even imagine that he would be lucky enough to work on the same set with the masters of Russian cinema - Albert Filozov, Olga Ostroumova, Alexander Filippenko.
In the summer of 2003, the actor and singer Makarsky recorded the first solo album and began to actively tour and star in various Russian TV projects.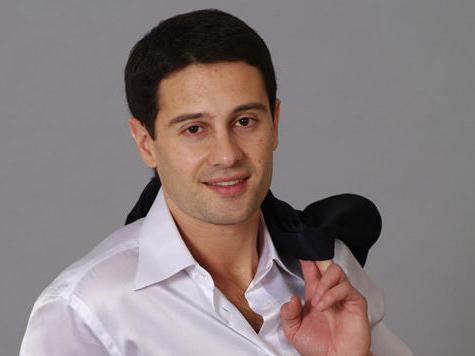 In 2007, he played the role of a Frenchman in the famous series "Feather and Sword", and a year later he was offered the role of Henri, son of the musketeer Aramis, in the film "The Return of the Musketeers".
It should be noted that a very diverse actor Anton Makarsky. His biography (creative) is full of bright and memorable roles. His filmography has 32 films and TV series. It is important that a popular and highly sought-after actor does not always play the main roles. Films with Anton Makarsky are remembered, even if he plays a very small role in them. In each of them, the actor acts, if not in the main role, then plays such episodes that are permanently remembered by the viewer.
The main roles of Anton Makarsky
Despite the fact that Anton has not yet turned 40, he has already established himself as a talented, thinking, accomplished actor. No wonder he has played more than 20 roles in popular Russian films. Today we will present you only some films with Anton Makarsky.
"Breathe with me" (2012) - melodrama
In this picture Makarsky played the main role of Peter, who is happy with his beloved Lana. Despite all the obstacles, they did not give up their love. But they do not know that they face serious challenges ahead of them - Peter is still married to Karina, they will soon have a child. Lana has a daughter, Dasha, who is torn between Lana and her father. It would seem that Igor and Karina let go of their lovers, they themselves could not arrange a personal life. To their horror, Peter and Lana understand that they built happiness on the misfortune of others ...
Lovers again faced a difficult choice. Every day they are increasingly entangled by jealousy, distrust, fear of losing their happiness. They are tormented by doubts - were they entitled to destroy families for the sake of their own happiness?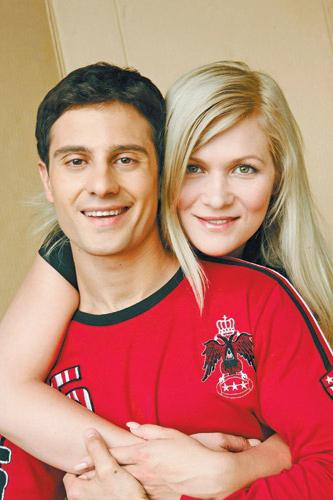 "Odessans" (2013) - romance, crime film
Anton Makarovsky, according to critics, very professionally played the main role of Odessa operative Arkady Reznik.
A young man came to St. Petersburg to visit his old friend - a private detective. Their meeting almost ended in tragedy - in front of Arkady's friend was seriously wounded.
Odessans decide to find criminals.He immediately gets under the scope of the gangsters, and the investigators, and some powerful, but unknown forces.
To help Reznik to wait for nowhere, he has to fight himself. Only one person you can trust is the beloved Reznik Tanya. During this investigation, the once faded romantic feelings will flare up with a new force, because it is difficult to resist the pressure and charm of an Odessite ...
"Road to Home" (2014) - Romance
As you know, Anton Makarsky served in the army. Biography of the actor (this fact) is partly reflected in this picture.
Professional military, contract, sergeant Matvey Gerasimov - an honest, direct and open person. He does not protect his soldiers, he does not bend before his superiors. He devoted his whole life to the army and does not represent it "in the civilian world". For many years he has not got a family. The single and rather windy life of a young man worries his father. Gerasimov promised him that he would certainly return home with his bride next time ...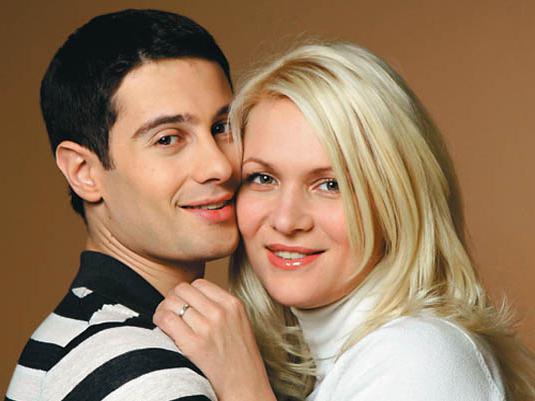 "Son for father" (2014) - drama, crime film
Intelligent young man Vadim Ilyin leads a measured life. He works at a school as a history teacher and is about to marry Vera.
After the sudden death of his father, Vadim learns from his mother that he was adopted in childhood.Ilyin decided to find his parents and finds out that his father is the famous crime boss of Theodoradi. Thieves and bandits, illegal businessmen turn to Theodoradi for help in establishing the truth. Its decisions are binding and not subject to appeal.
For Vadim, "Judge" is a symbol of everything unacceptable and unacceptable in life. Acquaintance with the "Judge" destroys his familiar world ...
"Not a Couple" (2015) - Romance, Detective
In this ironic story we are talking about the love of the girl-detective Savelieva and the swindler Kostrov. In the midst of a stormy romance that happened 15 years ago, Kostrov leaves Savelyev. But fate always returns debts, it reduces them again, so that the idealist and the charming daredevil regain each other ...
Personal life
Anton and Victoria Makarski are the ideal of romance. This pair is probably one of the most beautiful in the modern domestic cinema.
Young people met at the casting of the musical "Metro". Anton saw Victoria and realized that he was missing. According to the actor, he fell in love with Vika at first sight. He tried in every way to achieve her position, but it took him a lot of work to get the golden-haired beauty Victoria to answer him in return.
Anton and Victoria Makarsky never hid their relationship, and very soon this beautiful novel became public. A year later, the couple in love got married. And three years later, Anton and Victoria officially registered their relationship.
Anton Makarsky and his wife spent their honeymoon in a very original way - on the set of the Fort Boyard program.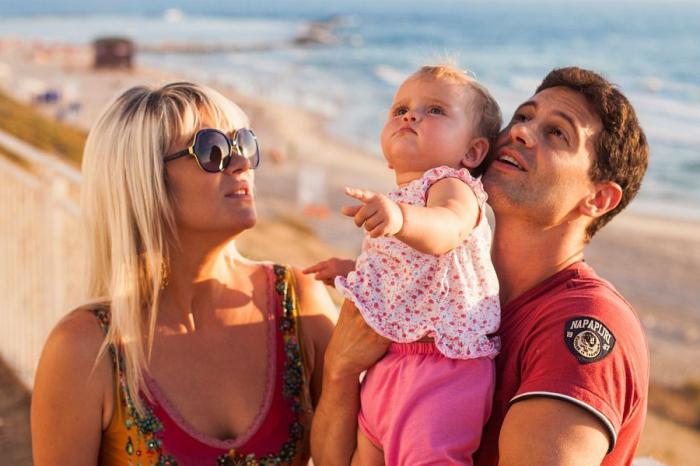 This beautiful couple is one of the strongest among famous and popular personalities. Spouses spend twenty-four hours a day together. Even on tour they leave together. Often Victoria acts as a concert organizer Anton.
According to spouses, unlike many star couples, they get tired without each other. From the very beginning of their relationship, they had a huge dependence on each other - both physiological and mental. Anton says that Vika is his greatest reward in life and at the same time one of the eternal fears. He is not afraid for himself, but for Victoria. If something happens to him, how will she live without him?
Recently, Anton Makarsky and his wife purchased a plot on the Yaroslavl highway and built a house, in the construction of which they invested more than fifteen million dollars. It would seem that everything goes the best way. But one thing overshadowed the happiness of the spouses - children.Anton Makarska and Victoria were very upset that they could not become parents.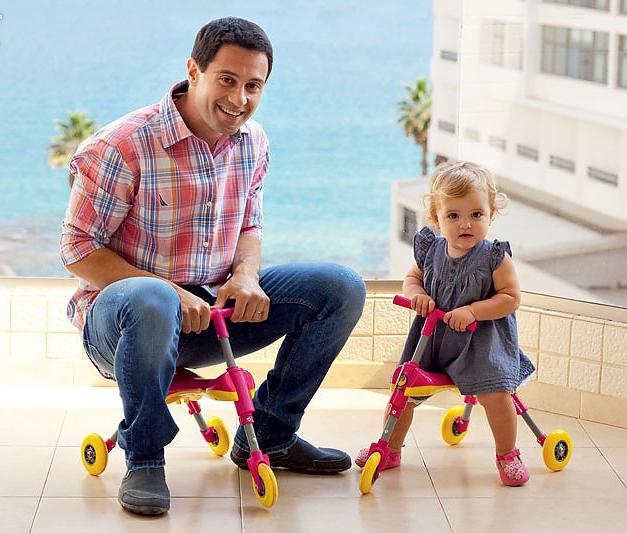 After 13 years of happy marriage, young people are desperate to have a child. Victoria could not get pregnant. Makarsky began to collect documents for adoption of the child. But a miracle happened, and in early September 2012 a charming girl was born in the family of Makarsky, who was named Masha.
After the birth of the child, the happy parents live in Israel almost all the time, but they have already completed a tour with their newborn princess. The girl has loving uncles, aunts, grandmothers and even great-grandmothers, but her parents do not even want to part with their long-awaited baby even for a few minutes.
Related news
Anton Makarsky: biography. Personal life and work of Anton Makarsky image, picture